4 years ago · 1 min. reading time · visibility ~10 ·
Locked In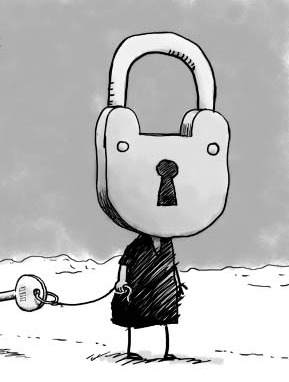 Why would you undress your emotions when it is so easy to give in to inhibition? Why would you undertake such an expedition when it is so easy to go thru the motions?
Are we not all facing that dilemma at some point or another? What does it take to open the locker?
Some say it takes courage, maybe that's what it's called when people don't have the guts to turn the page
Some say everybody has some baggage, that's true but not everybody has lived in a cage
Some say it's indecent to unfold a skeleton and his crescent, it should be kept in a cupboard that's what I heard
Hmm that's all I must say to those who crawl away, would it not be better to plant a new mint and smell your print
I don't do that, that's what you say, what if the soil is in decay, is it for that reason that you look at me in dismay
Could you stop yelling at me it's a blessing in disguise because frankly I don't really want to be trapped in your paradise
Breaking news, it's not that easy to get past the abuse
Sources
People & Stuff
Photo Credit
Chris Madden
Produced for beBee only
Written Content Copyright 2017- Pascal Derrien-

"
You have no groups that fit your search