4 years ago · 3 min. reading time · visibility ~10 ·
Eight Days A Week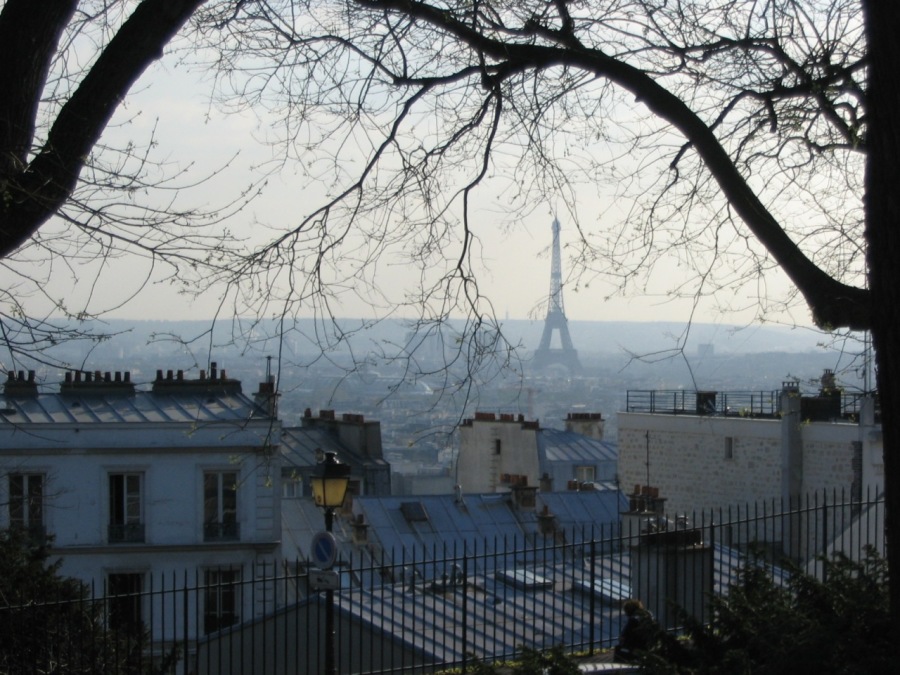 After The Party
What a heck of a party that was. It was morning, it was roughly around 6.30 and I was heading back into sobriety territory. I was sitting on the rooftop of a fancy duplex somewhere in the North of Paris. I really had a smashing view of the city from this posh apartment in the heart of Montmartre. I don't think I even knew who owned or who lived there but the sun was about to get up and that was a cool reason enough to be there. While I was staring at the horizon I found that my coffee had a strong taste of toothpaste for some reasons. Back in the flat, there were a few sleeping night casualties and other zombies who had enjoyed a tad too much the overall nocturnal festivities. My mind wandered.
Routine & Famine
We were all in our early 20's, the eldest was twenty five and the youngest twenty one I think. Some of us like me had been working for a few years already but most of us recently or not had settled in a life routine that neither satisfied or mystified us. Jacques and Elodie hade been in a relationship for a long time and I guessed they would be having a baby together, Bertrand and Sophie were consumed by their newly, mutual and exclusive passion for each other. Doc Wildy was drifting dangerously away from the gang with various substance experiments while Manu, Greg and Axel had become fine beer connoisseurs, Manu told me once that life was such a bore that maybe it did explain why he was getting carried away with consumption galore.
For any of us, there was never too much sleep from the onset of any given Friday to the extreme end of the Sunday evening. At the end of the month it was not rare either that some of us had to borrow money to get by. All of us had made the big adulthood life statement that consisted in leaving our parents nest, we all aimed and ought to find something in us that we could not find at home. None of us knew what it was and maybe that was what the big puzzle of life called the best. The thing is we had to make practical choices between buying food, delay the bills or have a minimum of cash to administer our lives a necessary dose of autonomy. My mind wondered.
For a while now I was finding hard to settle with the others in the pack. I had been going thru the week end motions with no particular anticipation after I had crashed big time on a relation. It had been the most profound and unconditional to date, in turn the break up produced a massive passion hangover who itself triggered an unwelcome corrosivity of emotions if that how you can call it. Loss, corrosion, attrition or destruction led me to undertake a vast and prolific collection of one night stands, love auditors would called for intervention, this was devastation, annihilation, obliteration I bet some would have even said demolition, I left ruins behind me when all I wanted but failed to understand was how to find a friend.
I had worked very hard, squeezed as much overtime as my body could including week ends but I finally secured a leave of absence that could be extended. I left for New York for three months. I hopped on a plane. My heart pondered
New York Diaries
I landed on a sunny day, I slept on the floor of a friend for two months , had most of my breakfasts on a New York roof, I was constantly blown away by the energy of the city and I embraced it to the full. I was attending parties, music gigs, I travelled thru the city back and forth, I went to places where cab drivers would not dare going to ... I felt so alive. When the visa waiver dangerously hit its limit I did not see it as a problem instead I moved to 103rd Harlem.
I made friends at the cheapest hostel I had found, fair to say I was the palest in the hood but a few local homeless guys and the hostel manager quickly adopted me, they called me Mad Frenchie. I used to sleep by day and wandered through the night. I don't recall how I had set a foot in it the first time but I often ended up in this late night dinner somewhere near Central Park.
Most late nights or early mornings It became a ritual stop over before heading back further North of the city. I became a regular and Liz who worked there most nights ended up chatting with me when service was quiet. She was probably 10 years older than me, I think Liz had a child and she thought my accent was exotic. We developed a sister /brother relationship, if I was not reading a book when she was busy, we had lengthy chats about anything and as long as it was during her shift Liz would refill my coffee mug at will and give away a few pastries for good measure. My soul liked being there
Onion Soup
I stared at the beautiful sky thinking Paris was a beautiful city but even in the city of lights there were still a few inner demons to fight. '' I am back three months'' or  ''man you need to be loaded like Crésus to own a flat like this in Paris'' I told myself. I noticed some people were getting busy in the kitchen, a few minutes later a tall blond girl with a big American smile offered me a bowl of onion soup. I declined the proposition pretexting that full of coffee was my mug.
How could she know and I did not tell her either that at this very moment I would have given anything to have even only the smallest sip of a New York coffee cup.
Sources
People & Stuff
Photo Credit
Paris Sunset
Produced for beBee Only
Written Content Copyright 2017 -Pascal Derrien-
"
You have no groups that fit your search