10 months ago · 2 min. reading time · visibility ~100 ·
Open The Gates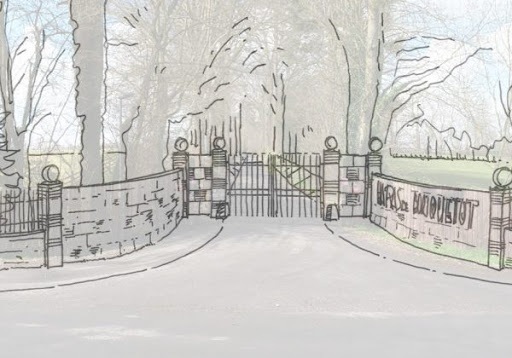 I quite like the symbolic of the door. Doorways, openings or gates have always had a great significance . Gateways offer transition, a point of change , sadness, melancholy, loss or even hope. As a kid one gate in particular had a profound impact on me. While I was not in a position to verbalize it for a long time I have somehow always known of its profound impact because it always triggered a range of unprecedented emotions.
June 1976, this is the second summer I am shipped over to my maternal grandparents for three months. We are 10 miles away from the stud farm. Will there be any new horses joining Kamela the mare, would my grandmother make her legendary stuffed tomatoes (my favourite), how many races has my grandfather won this year, has my tree house resisted the harshness of the Normandy winter?
As we are getting closer I recognize the house at the junction, they have not done much work on it but the porch is completed now. My grandfather knows the people who live in it but I have never met them. He says they are all right and I trust grand da. Just one kilometre away now. The large trees swing their heads on both sides of the road as we enter the final leg of our summer procession.
The gates are here, in the excitement I find myself asking a fundamental question: are the gates bigger or smaller than last year? I remember thinking it was funny to have gates who are always open. The road to the mansion consists of a one kilometre uphill track, half tarmacadam and half gravels. Its not an immaculate path but its neat. 
There are a few potholes too proving if needed be that the rigour of the westerly winter frost is more than just small talk between two elderly neighbours. As we pass the gates I turn back and look at the entrance from a different angle almost as if I wanted to hurriedly capture those seconds for ever.
I remember that tree. I remember the promise I have made to myself the last time I left. I had made a faithful pact with nature that I would say hello to Timmy the tree as a gesture of gratitude. The adult in me would probably call it a significant breakthrough. I guess at 7 or 8 it was just a way to provide myself some reassurance that I would be back sheltering my chaotic and stormy living conditions into less choppy waters. 
I always took as many photographic memories as I could. It was like I wanted to suck up the entire landscape in my memory bank. Memories that I could revisit at my leisure when stuck into a basement fleeing drunken verbal abuse or on a run out of harm's way.
This is the summer now and I am safe for a while .
Pascal Derrien Copyright 2020
You have no groups that fit your search