3 years ago · 2 min. reading time · visibility 0 ·
Try Honesty !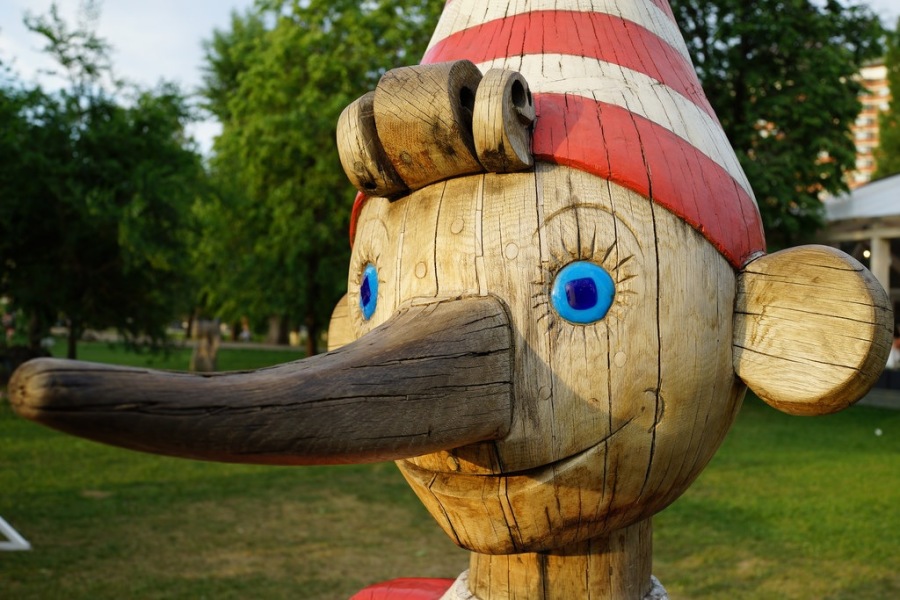 Who would have thought that the king of BS on my right would be subject to stage fright ? Who would have suspected the queen of intrigues to suffer from mild mental fatigue ? Absorb your fears in an instant with a brain cake & a snow flake says the add on TV. When all you got to sell is a lack of credibility and a bit of made up currency I am not even sure I should suggest honesty!
I should laugh at all this and I would if I could. Maybe it's time, if it's not already too late, to put the foot on the pedal brake. How about we stopped ignoring that the whole thing is as fake as a talking rake. At a time where so many two legged fancy themselves as the ultimate warrior (without applying the necessary rigour), there seems to be no shame in claiming to be a new guru since stupidity is no longer a taboo. How about we try honesty?
The head of contradiction loves its function, he preaches starvation as a form of salvation. In his world you bound to salvage the savage before he does too much damage. It's not us I swear, the mentally deranged forced his way out of the cage, I am positive he was on rampage. Sometimes Great almighty you say the world is a vast conspiracy party, I bet you never tried honesty.   
Humble pie and the brigade of lies don't make great allies. With nothing left to fight but rotting in sight, potatoes armies are sent to combat the blight. Its called a predicament rather than a plight, a knight you call me , that's so pretty and fancy to describe a bag and a dead body. You all seem very friendly but I sometimes wonder if only the enemy has what it takes when it comes to honesty?
Our head of governments are so manic and constantly living in a perpetual state of panic, always keen to serve us an unpleasant picnic. Frequently they make us consume brutal sandwiches with ingredients so barbaric you would think their vision of the world is beyond empiric. They supply us with a double-decker so erratic that only the club filled with its clique would claim its ecstatic. I am probably appealing to the wrong people category but I for once would like to implore them to show some pity and have a penchant for honesty.
If you don't I wont and if you wont I don't. Its not like saying repeatedly that you drink too much coffee. This is way beyond so imagine for a second that you have parked some obscure sense of insecurity and gave a try to 
Honesty
Sources
People & Stuff
Photo Credit
Unknown
Produced for beBee
Written Material Copyright 2018 -Pascal Derrien-

"
You have no groups that fit your search