8 months ago · 2 min. reading time · visibility 0 ·
The Best Friend You Have Never Met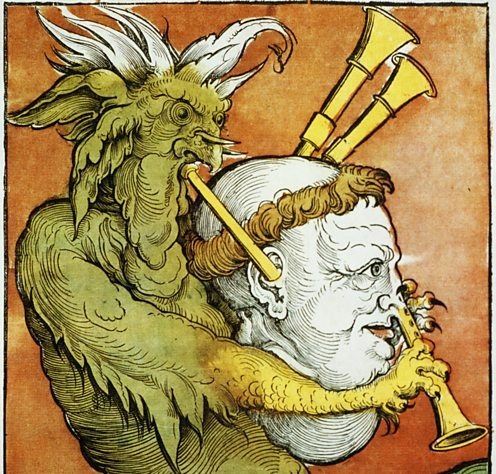 If you have never met one, he or she could have elephant ears, a tapir nose and seven legs. Well that's pretty unlikely but we have seen weirder things in the world. He or she wants the best for you. He or she is going to bring you wealth, health, fame, recognition and will make sure it will be all about you and nothing but you. Sounds too good to be true. The prodigal stranger with a magic wand. Surely that's so rare. But the things is it is not….so rare.
I am pretty sure you too have met one of those friends. I have. Their names are Igor, Rose, Elizabeth there are a few Johns in the mix and sometimes there are even a few lawyers and doctors. They like to surprise you with sometimes an unsolicited email for many but they also favour surprise invitations on various platforms comments thread.
One of their favourite past time is to drop their contact details urging you to get in touch thru WhatsApp or any other channel of your choice. They are altruists like that and they are really accommodating. Whatever link you prefer they got it. What can I say they want the best for you so how could you resist? Surely you would not be suspicious would you?
Some say they have malicious intent, they mention ransomware, trolling, malware or dubious intents. Should we give them the benefit of the doubt ? They are humans too after all and if its true that they are not what they are claiming to be they may not have always been like that.
I am pretty sure Igor, Rose or Elizabeth were playful children, they were maybe even very polite teenagers before they earned their fake PhDs and Degrees. What has really happened to them? Maybe we are very harsh towards those individuals. I would like to think of them as victims. What has pushed them to share all that wealth towards people they don't even know.
Hear me out. They could have kept it for them but no they thought they would share with the world. I have even heard about love stories and awkward sometimes explicit love declarations. It has really happened. For the most reserved among them who fear rejection I am told they sometimes ask for your bank details in order to make a donation to a charity of your choice. Is this not so sweet !!!
What sadden me the most I must say is their lack of recognition. Ah surely they are more than just click bait trappers. Listen, in the digital wild west it's a hard life earning a decent living. It's a very hostile environment. We need to recognize they are maybe simply good will mercenaries. They have their character flaws that's alright and we can all agree on that. But what is really heart breaking is that their calling often ends badly.
Very recently I read a eulogy called The Sad Life & Tragic Ending Of Igor The Spammer. I would share it with you but the thing is it got
DELETED
Copyright Pascal Derrien 2021
You have no groups that fit your search