7 months ago · 3 min. reading time · visibility ~10 ·
St Anger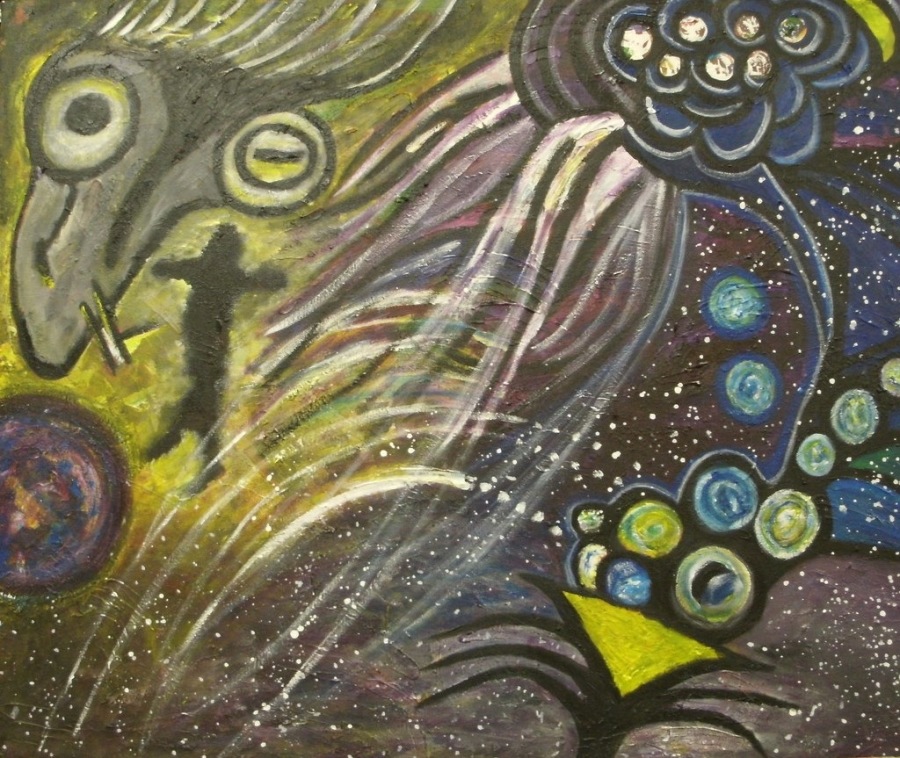 2003 was a funny year for me. A professional venture I had heavily invested myself in emotionally ended up abruptly. The sudden and deep nature of the incident left me shocked and confused. The world around morphed into dizziness and maybe for the first time in my life I found myself without a sense of purpose. I had never been in a situation imposed on me as for the most part I had always been in control even when I had to navigate thru turbulent times. I was as angry at the fact of not having seen it coming than I was at being powerless in addressing the situation.

For those who know me, you already know that music and life have always been and are intrinsically intertwined components of everything I do. 2003 was no exception in that domain either. Metallica released St Anger. A cathartic and controversial album. Their previous efforts had left me cold as I thought they had drifted away from their base and most importantly they seemed to have lost their creative juice. 
Why am I talking about this and what that got to do with the first paragraph? Well hear me out. Shortly after I found myself queuing on the dole for a weekly payment it became apparent that our expenses had to be drastically reduced. We had no kids in those days but money got tight and with a looming mortgage over our head the purchase of music became obviously superfluous.
James Hetfield had had a hard time in the years leading up to St Anger. James is the lead singer and rhythm guitar of the band but is also the main culprit when it comes to pen down lyrics. Needless to say that the battle with a few demons including addictions influenced vastly his writing style. The particularity of that album is that there are no guitar soli whatsoever, That was almost a sacrilege and borderline blasphemous to their die-hard fans. It was most unusual in that genre but personally I was a bit more open minded about it.
The thing is open minded was the only thing I could allow myself to be about St Anger. I frankly could not afford to buy the LP let alone tons of other music I was interested by. For a few months I became a music monk and if it had not been for the active recycling of my old albums, CDs and various MP3s I would have lost my sanity. I ended up compensating by over eating and it was not always the good stuff. With hindsight I was probably very low even though I would have sworn the opposite to anybody who would ask me how I was. 
My interest in sport gradually faded away, my fitness levels plummeted and I was kidding myself with very minimal work  outs. While I was not obese I became noticeably overweight well at least by my standards and the state of my skin became a fair reflection of the way I lived. That would prove to have a disastrous impact a few years later, but at that time my priority was to come to terms with the stigma of being jobless in a country I was not born in.
St Anger got a lot of abuse partly because nobody expected such a shift in terms of style. It was so different to what they had ever done, some saluted the effort as a return to form of some sort while others despised the lyrics, the sound and anything about it including the art cover. It was a divisive album based on what I could gather about it and Frantic one the singles I had managed to download by the skin of my teeth was my first exposure to their new sound. I frankly did not know if l liked the tune or not but fair to say I got obsessed with it. The lyrics in particular resonated with me.
I ended up speaking to my other half about that particular album and while some interviews for jobs were lining up there was nothing concrete in sight. I was always getting agitated and my eyes would always light up anytime I mentioned that album. So I guess maybe in the spirit of giving me a break or indulge my music cravings one day my wife said we could probably afford to buy the CD if I wanted the following week.
I counted the days and I was like a kid the day we purchased it. Shortly after I studied the entire album notes while listening to the album. I really liked Frantic as I said earlier but the Unnamed Feeling and St Anger were two of the other tracks that really stood out. The tracks were raw , emotional and awkward in their own way but more importantly the entire album embodied the feeling of being alive and kicking not just surviving
I read recently that James Hetfield said that while they don't really play any song from that album live anymore St Anger is an integrated part of their history. I don't really listen to it anymore either but with hindsight I suppose it is fair to say that St Anger is also part of my own story.
Five weeks after the release of St Anger I got a job offer
Pascal Derrien Copyright 2021
You have no groups that fit your search