4 years ago · 3 min. reading time · visibility 0 ·
Shakriyl : Seeking Utopia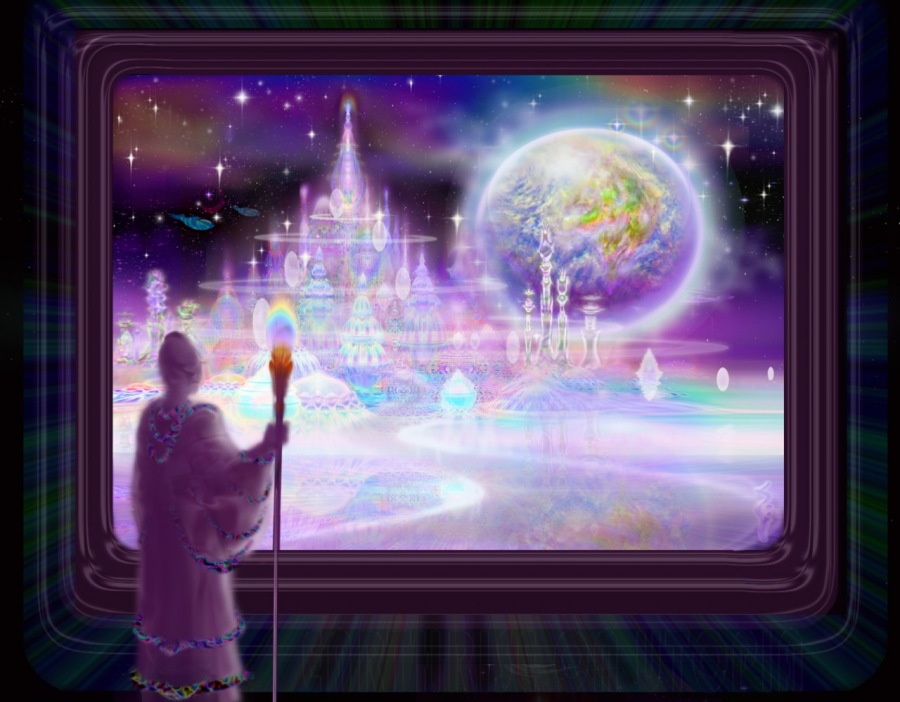 My name is Shakriyl IV tomorrow I will be Shakriyl V. Tomorrow is the 23rd of March 3245. I am the governor of the confederation of Aika comprising Earth, Moon North & South, Mars, Venus and Planets Erkis and Dois. This will be my fifth term as governor, each of my term lasts 300 years. I am a humanoid. 70% of my body is composed of electronic circuits and wires and the remaining 30% are human re-generated organs on a 30-year cycle with no fundamental function else than a political positioning.
The Civil war of 2349 between the Yellow Brigades and the Stationers triggered a harrowing guerrilla, it was described as one of the most destructive warfare amongst mankind. In turn, it accelerated societal malware, spread disease and provoked mass extermination. The conflict had been fuelled by populism and elitism who both were seeking to establish their respective, different yet impracticable utopian orders.
A cease fire was established and the Council of The Elders broke a deal with the respective parties involved by proposing the most controversial and perhaps the most desperate ever attempt to end the current and potential future conflicts. As a last resort, an exhausted civilisation only saw the salute at salvaging the wreck that humanity had slowly become by imposing a pause.
That pause would involve the transfer of political power, governance, administration and economic matters to a third party. That third party was Shakriyl I and a couple of hundreds of other humanoids of lesser capabilities. The Elders were adamant that unless a fundamental change took place our race would disappear in the following 20 years. It was added that emotional intelligence could no longer be trusted and it was agreed and accepted that artificial intelligence would now take the reins for the next 1500 years to stabilize humans. After 1500 years, the Shakriyl government model would be subject to review by the Council of The Elders of the time.
Past a few obstacles during the initial transition, the guerrilla stopped after what is considered as the ultimate skirmishes that took place in South America for one of them and in Moon North for the other. After those final episodes, humanity entered its longest era of peace & stability. Pollution and drought were no longer issues, murders fell to 0%, diseases outcome were controlled @ 99.9%, law enforcement was no longer needed and the force had been replaced by a much smaller contingent of robots mainly dedicated to air and space travel assistance.
Words slowly started to disappear from the vocabulary of tutors of the young humans, anger, hate, love, rage, genocides. Others like altruism, empathy, aggressively, disturbance, resisted a bit longer before they got extracted from books who never got re printed, some books were simply burned or erased from all data banks. Museums closed or were destroyed. Life on earth and its dominions became pleasant if not exciting, no underground resistance, resentment or disruption just 100% adhesion to the new system, History not being taught any longer one could not argue that the Elders had made the right decision.
A 100% human's individual in 3245 has a life expectancy of 165 years whether he is a man or a woman. But all those years are lipped sync for the most part when it comes to live including building a pre-matched relationship, all interactions and engagement with other humans are based on an algorithm passport that is issued within ten minutes of a human birth.
Tomorrow is the 23rd of March 3245, the Council of the Elders will validate the 5th term as per the agreement confederation framework. It will be a mechanical formality for the council whose knowledge of life and expertise has solely been based on the flawless and formatted life they have conducted under Shakriyl's fourth term.
Shakriyl was brought a confiscated H book (hologram book) yesterday by one of his human servants Ardi. It's a novel written by a human in 2090, Jack Banks seems to be the name of the author. Shakryil scanned or brained the H book in 20 seconds and by passing all its standard and disposition protocols decided to read the book to his servant.
Ardi did not understand many words coming from the H book but at the same time was fascinated by the story Shakriyl's voice was conveying to his ears, he also was taken aback by the fact that the governor was spending more than 20 seconds with him. Shakriyl abruptly stopped and Ardi was given permission to answer a question from Shakryil.
Ardi did not understand the words in the question about tomorrow's fifth term coronation, he had never heard some of them before but he had a good memory, what was Shakriyl IV soon to be Shakriyl V trying to say when he mentioned
MIXED FEELINGS
Sources
People & stuff
Photo Credit
Seeking utopia/ Jack O. 
Produced for beBee only
"
You have no groups that fit your search