4 years ago · 2 min. reading time · visibility ~10 ·
Regular Guy Blues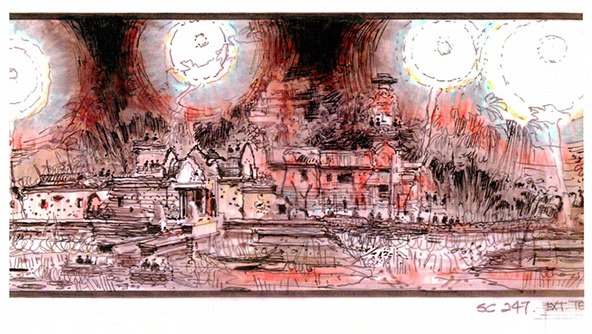 I am a regular guy, a simple guy who did not go too far in the land of academia, that said past the attribution of an average leaving certificate I ended up in a prestigious Parisian university, my brain was to be fully engaged on the pursuit of a superior diploma in History however I realized quickly that while I liked History I did not like studying it and this became apparent to me almost immediately. I spent the following two lazy years waiting for deliverance, it took the form of a fantastic exam failure which in turn signified the end of my academic curriculum.
I am a university drop out statistic, we are mocked by the knowledge legion who like big words, verbatim, quotes, the same love worshiping their diplomas results, they strive when comparing their misplaced pride while laughing at us because we seemingly did not have the drive or capacity to go thru the various milestones of the system. Fort those of us who didn't want to fall into the trap of populism or be at risk of being excommunicated from the society of learning it left us with the only opportunity to build our own terms of reference if that's what they need to be called.
I am child of the pop culture, it suits me better hence I understand classic poetry but I can't read it, I can read large essays but they bore me, I tried and tried but finally came to the realization that the reason why I was not even reaching page twenty of any white papers and other intellectual authors publications is because they did not speak my language……
Apocalypse Now
The visual above is an excerpt from the story board of the famous movie featuring Marlon Brando and Martin Sheen, Apocalypse Now the film is an integrated part of my personal journey. I was introduced to it by a movie fanatic, I have liked a few others namely some work from Ken Loach but no other motion picture has ever had the same impact on me than Apocalypse Now. It's difficult to describe why I got hooked to it from the opening scene all the way to the mystical end.
I know it's not about the director, it's not about the actors, it's beyond that. Maybe it is the story or maybe it's the multifaceted odyssey of a human journey sinking into the land of contradiction. There has been numerous interpretations and analysis but I am unsure I can subscribe to having a definitive point of view about it. This is a moving piece of art which I have been coming back to regularly when I need some headspace since I am twenty-year-old, I have sometimes found myself closer to Colonel Kurtz, sometimes I understand Captain Willard sometimes I smile at the absurdity of why you would be surfing in the middle of Nam while admittedly I thank my lucky star I was never called up for the first Iraq War……
.
Against Me
I often say I am fascinated by people and their stories, music has always meant to me more than just a few notes and words on a sleeve as cliché as this may sound.
I discovered this band around 2006 and I developed a quasi-obsession with a few of their titles including Borne On The FM Waves of the Heart. Their music and song writing connect with me in a way that do not need an intellectual premium account or a badge of honour. It's raw, sensitive, sharp and aggressive at the same time.
In 2012 the lead singer and band founder Tom became Laura Jane, some media and music people became ambiguous about the future of the quartet but the songs from previous albums resonated differently, the kaleidoscopic message of some lyrics became more obvious…
This is not poetry, the style is direct but soothing, the interpretation is so humanly human that you may feel at times you have hopped on a goose bumps train destination emotion city.
I am still laughing with satisfaction at the idea that Bob Dylan got awarded the Nobel Prize.
They say don't judge a book by its cover, indeed there is probably more that
Meet the eyes……
Sources
YouTube
Against Me @ AntiQuiet
Photo Credit
Story board AN
Appendix
https://www.youtube.com/watch?v=LnZppZ6CBSg
Laura Jane Grace on George Stroumboulopoulos

Produced for beBee only
"
You have no groups that fit your search