4 years ago · 1 min. reading time · visibility 0 ·
Human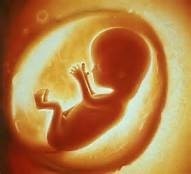 I don't have all the answers, it's been such a roller coaster
And I could probably have done better……
What if the story ends and there is no clear winner
Will it be any brighter…….
So small that I did not even think about making it greater
The world that you will be joining for ever…….
How about you thought it was too sinister, darker than expected
And that's why you hated…..
Speak up from the inside and tell me how to surf this gigantic tide
I guess its maybe time I swallow my pride…….
I suppose it would be right to drop the pose and make a pause
Oh how much I would give to still believe in Santa Claus……
The clouds talk to each other but leaving aside their brusque manner
I wish I would have understood sooner there was a little man
Inside her
Produced for beBee only
Sources
Rag N Bone Human                       Mahogany Sessions
Jacob Banks Say Something         Mahogany Sessions
"
You have no groups that fit your search