4 years ago · 2 min. reading time · visibility 0 ·
Herbert The Coin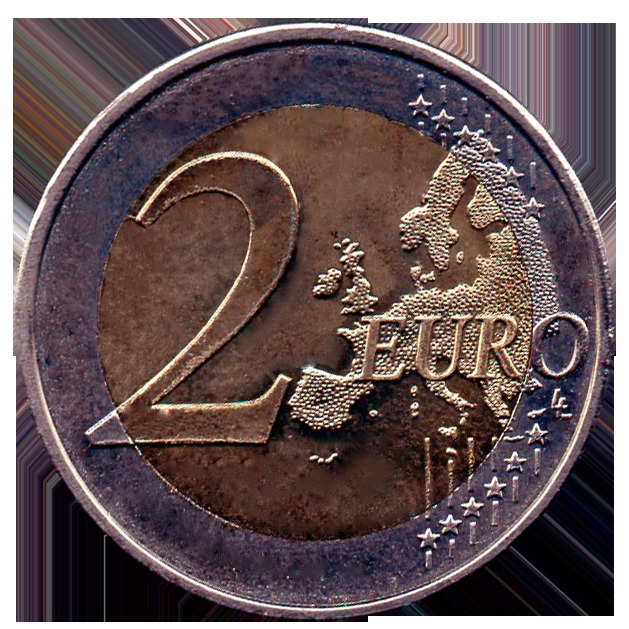 My name is Herbert and I am a 2 Euro coin. I was born in 2007 as part of the 2 series baby boom. I will have my tenth birthday sometime this year. I was originally born in Spain but my mum and dad are respectively from Ireland and France.
As it is the case for us change cubs, we get separated from our parents very quickly and I spent my first two years in Spain being handed over from shop to shop all around the country, it was exciting and new but sometimes I found it tiring to hop all the time from a purse to a wallet.
It was a varied and hectic lifestyle, one day I could delicately land on the soft palm of a hand while other days I would crash violently on a table, other days I would have to fight with sticky gums on a dark pocket but what I hated really the most was the inadvertent fall on the ground. Never one temporary owner interestingly enough has ever asked me if I was OK after such a fall.
After two years of sunny travels I don't how but I ended up on a plane direction Finland. I loved it there it was quieter and people were different, mysteriously I landed in a kids drawer, his name was Jack. I stayed at Jack's for a long time a year or two maybe.
I was not the only one and befriended other currencies living in the same jar like me but I had a particular bond with an old one euro, he knew a lot about the world and Europe in particular. He had been everywhere including all of the 19 countries composing the Euro zone. He even stayed at the Vatican for a week end once.
I loved one Euro, he was the grand father I have never had , he had great stories about currencies, coinage and other denomination. For example he knew the legend of the 500 Euro note. Like most he had never seen one but some of his close and reliable acquaintances have told him that they met some in a Dutch bank.
Obsessed by proving his theory he always asked the 10 and 20 euros notes who landed temporary on the drawer if they had encountered the famous e500. One day a mature and respected 50 euro note stayed with us for a few hours but he too had never seen one. For some reasons at the end of that day I was also picked up as part of loose change and left in a brusque fashion. I never had the opportunity to say good bye to grand dad one Euro and tell him how fond of him I was.
In the space of two weeks I went thru Germany, Italy, Belgium, Austria before landing in Cyprus. To be fair I had long lost that sense of roaming in my cosy Finish drawer and I was far from appreciating the sweaty hands and other malodorous recipients I ended up in.
Later on exhausted by my travels I found some comfort in resting at a point of sale register of an ice cream seller somewhere on a beach in Cyprus. I have to say I was bit disoriented I didn't have too much in common with the other guys I was staying with, all the other euros there were from around the town and not as well travelled as myself. But that got me thinking.
The fact that we speak a different language and sometimes cannot communicate with each other is not important to me, I think we should not base our value on what we have not done but what we will be doing together. How we devise is sometimes how we are responsible for the precipitation of our own demise.
That's my two cents

Sources
people & stuff , wiki
Photo Credit
Central European Bank
Written Material  Copyright 2017- Pascal Derrien-
"
You have no groups that fit your search