4 years ago · 3 min. reading time · visibility ~10 ·
Checking It Twice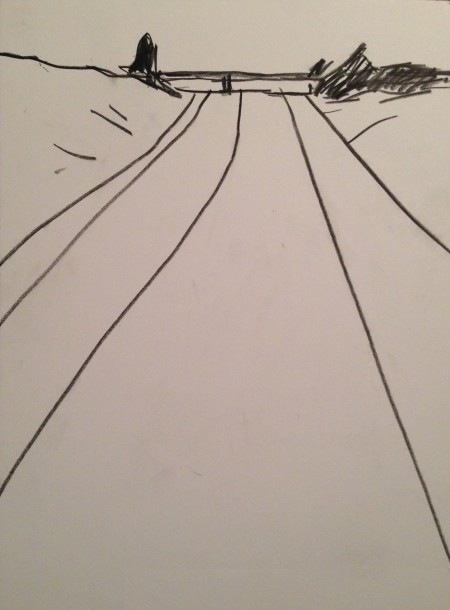 William Heywood is a managing partner in a financial & consulting firm, he is 43. It's 7.45 am, it's Tuesday. Every Tuesday mornings he drops Eva 6 and Jax 8 at the afterschool, that's the only morning when he does the drop. It allows Natasha his other half to leave earlier and squeeze a '' big day'' as she calls it, she owns and runs a shop on the south side of city. William works in the south of the city too, he often wonders how they ended up living on the opposite side of their respective jobs but c'est la vie.
Anybody who have met William and Natasha can testify to the lord above that they are a match made in heaven. In fact, that's the very words Father O'Malley used when he spoke to their respective parents on the day they got together for a blessing in the local parish church. Soon after, family routine settled with the arrival of two adorable little toddlers. At work, William is highly thought of, his best pal and colleague John is adamant he is the best thing since sliced bread in his field.
William is in love with numbers and is altogether smitten by excel and other small data base softwares, his mind and ability to function with numbers is vastly superior to anybody John has ever met. Numbers don't lie as they say but over the years William has developed the habit to always verify, check and probe all his figures. It drives his colleagues and customers nuts but on the funny side of things, it has led the office to provide him with nicknames such as the Great Exchequer or Double Bill, needless to say William appreciates them moderately 😊.
As soon as William got on the M77, electronic road signs are showing messages saying there are strong delays up to junction E17, probably because of a collision as it is often the case. William makes a quick calculation and realizes it will take him approximatively 20 minutes to reach that point. Resilient and patient as usual, he decides that the best course of action is to enjoy the time comfortably.
The Breakfast Show on the radio is blasting his favourite tune, he sings along shamelessly. The traffic is bumper to bumper, and William can observe fellow drivers at his heart content. An office make-up artist is late for work, William thinks about lending a shovel for the driver of the white van picking his nose on his right. A baby is sleeping at the rear of a small car while a passenger in another vehicle is checking a map, probably tourists William whispers to himself.
William has finally the Highway Incident van in sight. He can also spot two police cars, an ambulance and a fire engine. I hope it is not too bad William tells his impatient mind. Two cars are involved a sporty type and a large SUV. He likes that SUV model, it has a great safety record and low emissions rate. He drives slowly in a smooth attempt not to interfere with the rescue efforts when almost despite his best intent his eyes lay their inacurate sight on Natasha.
It is not easy to describe what William felt at the very moment he saw Natasha's face gently resting on a half-blown airbag. Some red lipstick drops had merged with the results of lacerations and a catastrophic head injury had produced blood stains all over the inside of the cockpit.
Her wrists once so delicate were desperately holding the wheel giving the false and unreal impression that her whole body had been giving a last hug to the plastic dashboard. Her eyes were closed with stupor and her hair expressed a lack of composure so unusual for the always impeccably styled mother of two…. She looked very pale.
William stops in front of the police car when a man in uniform orders him to move along. At that point, he frantically answers that he knows one of the injured party and gives the car's registration number as a proof of his knowledge. The officer asks him what is his relation to the victim, when answered the official immediately uses his radio to contact his colleagues and gives way to William. At first William is stopped from reaching Natasha's door by a busy and focused fireman helped by a nervous paramedic, both of them ask him to retreat in front of the car.
William can see someone who is probably the other driver giving a statement, he looks uninjured. William's head hurts unconsolably, his lungs seem to be collapsing with anxiety and pain, it only gets worse when he sees a towing van making his way to the crash scene.
Somebody is speaking to William, he cannot hear it, he feels a sudden weakness in his legs, he falls on his knees, his nose is dancing near the shredded hood cover while his eyes are firmly set on the car reg. He starts to read and repeats a set of numbers a few times. One of the Police officers, the first one he met less than 10 minutes ago heads towards him
You cannot stay here Mr Heywood, I will take some details off you later, I don't need her insurance policy number or her reg right now.
Staring blankly at the officer, he answers. I know, I know, it is just that I am
Checking It Twice
Sources
People & stuff
Photo credit
Highway- Drawing by Jono
Produced for beBee Only
Written Content Copyright 2017 -Pascal Derrien-
"
You have no groups that fit your search