4 years ago · 2 min. reading time · visibility 0 ·
Armed & Dangerous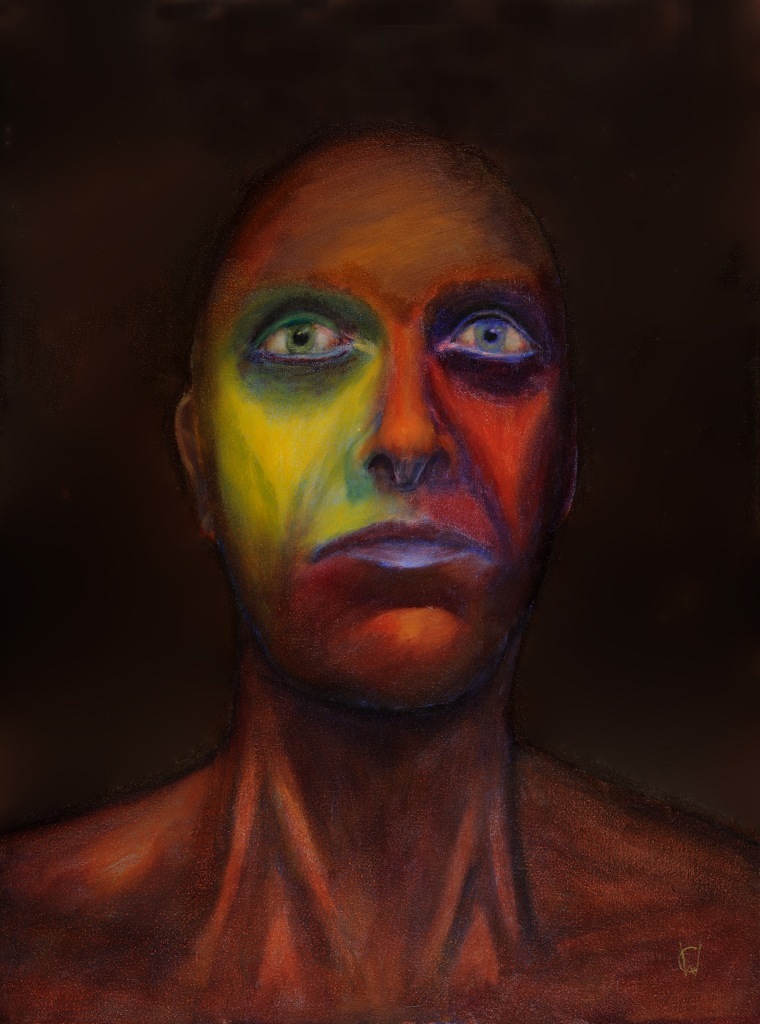 My parents named me Corentin, I don't know if it was a reference to a long gone king or to a founding saint who got Brittany's heart pounding. Anyway, I am Corentin G. Seven hundred and eighty. That's the cell number of the prison where I am meant to stay forever. I am Corentin G. condemned to hard labour because I am a murderer. 
Every now and then I wonder if every serial killer, murderer or dictator was a bully when they were a toddler ? When did they swap their teddy for a rifle? Do those things have beginnings like in the Bible ?

They say you can spot the early signs, anything from antisocial behaviour towards else to arson with a view to hurt a person. Some add shiftlessness while others cite abuse and voyeurism as final warnings leading to barbarism.

As far as I remember I was a good kid. Me and my sister were more than just great pals but one day she left and of my life this has always been the greatest theft. 

That day I lost my innocence and all there was to get from the joyful time of the enfance. Trying to bridge the gap of her absence, I have always been on a chase to fill a deep emotional inheritance.

As a consequence, they say I wanted the world to pay, they say I wanted the humanity to obey because of it I thought it was decay. According to them, I journeyed into a state that they call mental illness all because of the shock of discovering her body lifeless.

At first I was very gauche at instilling fear with an excessively violent debauch. They say I killed because I wanted somebody for their life to pray, they say that's why I became a hunter rather than a prey. 

Sometimes it makes me sad that I have become so bad. It's such a terrible thing to be addicted to such a monstrous craving. For me there has never been a conscious wake up call, just an unstoppable downfall, I have turned into a mad ball embarking on a journey with no stops at all. Oblivious to the pain I could inflict to one or the other I have grown into a ferocious murderer, a voracious and meticulous annihilator 

With no friend to play pretend, I sometimes look at the mirror with a repulsive horror especially when I recall with stupor the first day my fingers took a scalp with a pair of scissors. With nothing left to believe apart from an inability to grieve, slaying became my thing, a momentary relief from the suffering, a time when I was once again a king.

My last victim was found in Dallymount but I think I should spare you the body count. I am an old man now with a drained animosity and his hair too curly. I am an old man who would like to be rocked softly. I am an old man who would give anything to be once again a baby.

I am so sorry I have led so many people towards Corentin G, I am so sorry they have become a casualty on my tormented trajectory. Occasionally I question myself and smile with melancholy at the thought of Auntie Mary always unconditionally saying how lovely it was to see me dealing with my favourite bunny.
It is hard for me to accept that things have become so wild because like you once I was a child.
Sources
People and stuff
Crime Museum
Photo Credit 
I was a child of the universe now I am a man of the world
Produced for beBee only
Written Material  Copyright 2017 -Pascal Derrien -
You have no groups that fit your search