4 years ago · 3 min. reading time · visibility 0 ·
War Inside My Head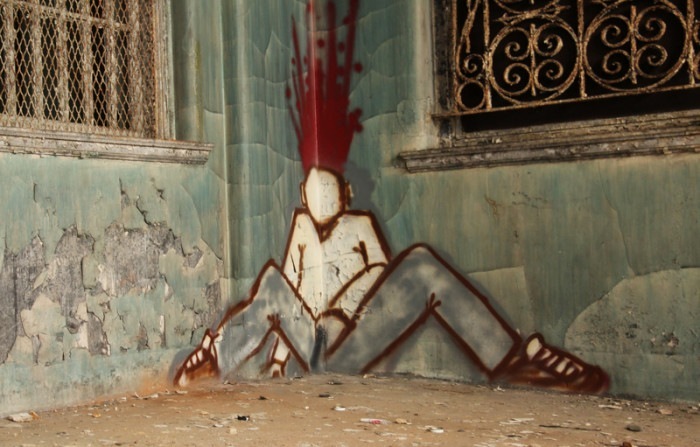 Mrs. McKeown had been very apprehensive to find out she was asked to travel to Bethlem Royal Hospital. The head consultant and lead psychiatrist would meet her at River House the medium secure section of the hospital, she did not like the surroundings and disturbing atmosphere the last time she went to visit Rupert her eldest son.
Rupert had been transferred from a general hospital to River House when he got back from Afghanistan in 2010 earlier on this year. Rupert is an army Sergeant with the Royal Irish Regiment.
After what seemed to be eternity waiting at a training camp in Scotland, Rupert's regiment was given the news that they would see some action in the District of the Helmand Province in Afghanistan. Both the first and second Battalion were to take over from the Duke of Lancaster's regiment. It was Rupert's first deployment and introduction to a whole new reality. Besides explosive devices buried into the roads, Taliban ambushes and other skirmishes had rhythmed the daily routine in Nad E-Ali South until the day Rupert and his patrol squad felt into a violent trap, the subsequent exchange of unfriendly fire wiped out most of his group and left him for dead.
A few hours later he was heliported to Kabul with a severe wound on his right leg and back, he also had broken ribs and minor bruises on his neck resulting from a bullet surfing aggressively that part of his body. Rupert was ''medivaced'' and was later awarded a DSO.
Mrs. McKeown does not remember names well, so she took the note she had scribbled Doctor Hogan's name on when she asked for direction at the hospital reception. Dr Hogan offered her coffee and told Mrs. McKeown that her son was making progress albeit slow ones but that it was going into the right direction none the less. However, Dr Hogan would recommend transferring Rupert into a high secure hospital over the next few weeks and that's why he wanted to meet her.
The untouched black coffee had turned cold, she realized she did not ask for milk but it was too late now, staring at the framed US diploma from Dr Hogan she asked how was Rupert. ''Well'' he said ''it is difficult to say with PTSD Mrs. McKeown'' ''Can I call you Sheila?''. ''It will get better over time especially with symptoms being lessened with appropriate medication and adequate therapy but for the time being I am very concerned with his visual and auditory hallucinations''.
Mrs. McKeown is not well versed into medical language, so when asked to explain simply he told her rightly or wrongly that it was like if Rupert had his adrenalin on steroids with massive ups and downs. She nodded she understood what he was saying with a sad smile.
Dr Hogan added than when Rupert was not subject to hallucinations or psychotic episodes he was a very pleasant chap, he further complemented his comment by saying Rupert had become a fine reader and that he was spending a lot of his time in a corner of the high walled garden devouring books, poetry to be precise and he stated the calming effect it had on him.
''Can you sign here and here?'' asked Dr Hogan. A few hours later sitting back on the comfortable grey seat of a long distance coach, Sheila visualized the short time she had with Rupert earlier on.
How skinny he had become, how scared he seemed to be and how happy he had been to see his mom. Overwhelmed by emotions, she could not contain her tears when she told him she was to leave for the bus station…. Sheila finally asked him how he was? ''Mom'' he said ''I don't know it is like something has overtaken my mind and it is hard to explain sometimes I don't even notice it. it is like I have war inside my head''.
Later, that evening, Dr Hogan went to check on Rupert in order to review his patient chart before heading home.
Rupert: Doc can I ask you a question?
Dr Hogan: Sure, Rupert why not what would you like to ask me?
Rupert: Is it right that you cannot say if...…
Dr Hogan: Cannot say what Rupert, tell me?
Rupert: I mean in your opinion is it true that I have the eyes of an insane?
Warning !!!: Explicit & Violent Content both graphically and musically
To all the Mrs. McKeown out there and to those who left and came back different
Sources
Fiction for the most part but some references such as location, regiment deployment etc.…. are factual
www.myPTSD.com
Photo Credit
South Carolina Lunatic Asylum (Columbia, SC)
by babcock
Produced for beBee Only

"
You have no groups that fit your search