5 years ago · 2 min. reading time · visibility 0 ·
The Pet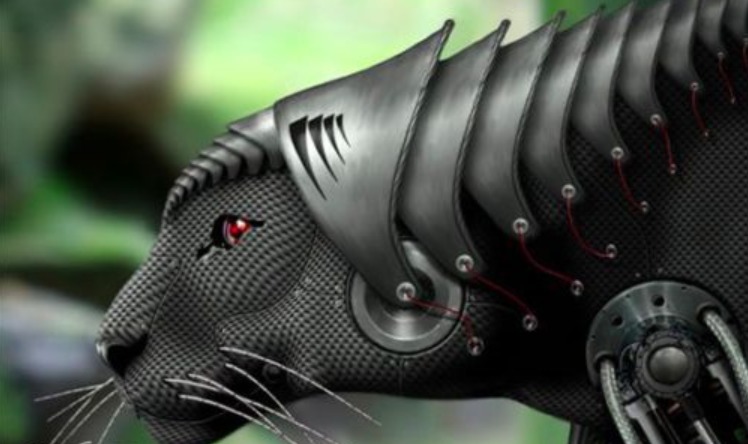 I have been on my own for 3 days now, it was brilliant in a way as I got the entire duplex for me, Lex my master left me food for 5 days in case his assignment was to take more time than planned. What I understood from him is that he is a Unit Commander with some kind of special forces so I often get to be on my own when he is not around, his affinity partner who is also a member of the same unit sometimes comes and checks on me if he is not gone at the same time.
My name is Walter I am a pet cleaner and I am not from Alkaid where Lex is currently stationed, I am coming from one of those pet farms set up in numerous satellites planets around Uranus. I am happy to be a pet cleaner I could have been a pet mechanic or a pet only but I am happy with my lot. I stayed at the pet farm until I was sixteen and then got my first assignment.
I must say I am really lucky to have Lex as a master, he is easy going and would stroke my hair gently and give me a treat if the duplex is clean enough, the batteries loaded to the right level and all the mechanical fluids and electronical supplies at the ready. He would even speak to me sometimes about his missions or share stories about previous assignments, one day he even spoke almost emotionally about his previous pet Sean. Lex is a robot of the 5th generation and I am what they call a human.
As a pet cleaner I was allowed to be taught how to read numbers and basic reading, today is Tuesday 26th of March 2987 and tomorrow is intergalactic day, the date celebrating 400 years of Robex ruling the Milky Way confederation, it is the second term for Robex as our masters are built to last on average 200 years of our human time equivalent. Robex is the only robot left with some human concentrated brain cells incorporated in his motherboard.
Originally Robex was part of a fleet of 10 000 units produced to serve and support a specie that Lex and nobody in pet farms or anywhere else would dare to mention. There is a big mystery or taboo around that, we don't know but there are some rumours that it would have been a specie standing on his two feet, I cannot believe it I don't know any other breed alive except us in the galaxy so I suppose they are extinct.
As opposed to Lex I need to sleep this is one of our weakness that our masters have to deal with, I heard crazy stories about pets being shot because they felt asleep but Lex is very good to me and would let me sleep up to 3 hours per night so I am very grateful he is my master.
I really like Alkaid even though I don't know much about it, Lex told me his previous pet Sean did not last very long probably around 15 years only Lex was very annoyed and providing his rank he insisted in me having 3 medicals by the head veterinary on Alkaid.
I don't really understand why the confederation is at war with some other intelligence in the second galaxy but it seems to preoccupy Lex so much his filters have to be replaced periodically. I sometimes meet other pets when I go for my yearly check-up and vaccination, there are always some battered and shattered pets there for repairs and re-conditioning, once I have asked a question (something I never do) to this blonde pet I think she was angoraid, she was black and blue and had a broken arm.
When I asked why her master treated her like this she replied what do you expect
WE ARE ANIMALS
Sources
Too much adrenalin
Photo Credit
Robots at war
Produced for beBee only
You have no groups that fit your search