4 years ago · 3 min. reading time · visibility 0 ·
Skipping The Rope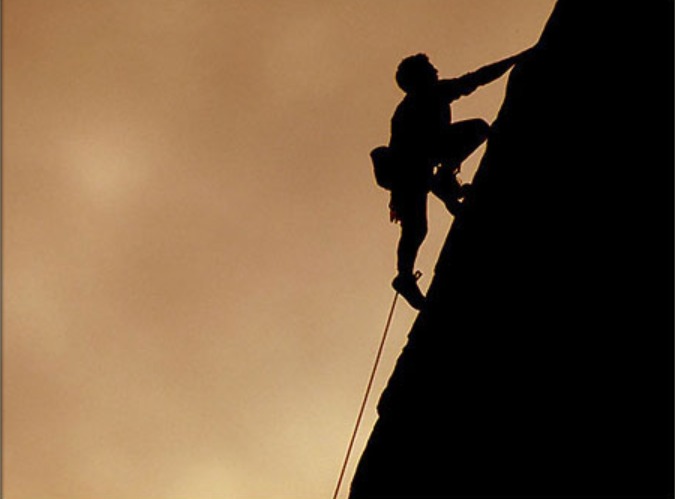 We are gathering our stuff and doing a final check on the list of essential material that will allow us to conquer the Matterhorn. By We I mean my French guide Guy and myself. Following a short phone conversation Guy agreed to be my guide 3 months ago. At first reluctant, it took a little bit of convincing on my part when I asked him to help me climbing one of the 3 Swiss faces of the Matterhorn.
At first he did not quite understand why I wanted to take a route where there was only a few patches of snow, a route that presented serious challenges being one of the steepest climb in the Swiss Alps. When I mentioned it was part of a larger project including an Everest climb, his mountaineering heart allowed his emotions to take the best out of him and he offered me a big fat yes in terms of response.
It's 7.30 AM at the outdoor workshop where we are finalizing our expedition groundwork. If I have understood correctly it's owned by a Swiss French family, some old business acquaintances from Guy who moved from France to Switzerland 15 years ago. In the corner of the shop there is a little girl, she must be no more than 8 years old. ''Dis monsieur, j'ai deux cordes a sauter tu en veux une pour ta randonnee? ''.
Guy sensing I have not understood what the blond head had just said explains that she was asking me if I wanted to take one of her skipping ropes with me for our big walk. With a big smile I decline her offer and she enthusiastically continues playing with her rope.
We have been at it for 4 to 5 hours now, we have just stopped for 20 minutes for food and hot water. Guy has checked the weather forecast and liaised with the agency HQ, we are thrilled to get the all clear we needed in order to pursue the hike to the top. Guy is a first class guide and has been meticulously securing every step of the way. All is going well when suddenly 10 metres above me I can hear Guy moaning.
He is swearing in French and before I even finish processing the info I hear a big bang above my head. The incident is followed by a rapid deflagration of metal and rock accompanied by an unexpected rain of stones pouring on top of my scalp. 20 seconds later I think I see a mass in a free fall, I have some difficulty to believe what's unfolding in front of me. For a moment I am not sure whether my eyes have mistaken his large rucksack in place of Guy's frame.
I am making an attempt to call him, no response. Within a matter of minutes two hooks too weakly secured fail to keep their grip on the frozen rock. Then two others follow suit and I finally have the weird sensation that I am now falling in an abysmal void. I don't know if I have lost consciousness in the process but I am rudely awaken by a brutal landing. My eyes cast an emergency check on my new surroundings. As far as I can see I have landed on a small and snowy platform. My radio has planted itself a few feet away from me.
I am in pain, I think I must have broken my hip and very possibly badly bruised a few ribs in the process. God knows what else as my entire body is aching. I make another attempt to call Guy. No answer. It's cold, I feel numb and exhausted. It hurts when I breathe and I desperately want to doze off the distention. I must not fall asleep. Man, what a fine mess I got myself into. For the first time in my life I experience fear, an inexplicable state of non existence.
How did this start again? Make the best of your sabbatical he said, push the boundaries, set goals and ignore the limits. Now thinking about it, I am not even sure the chap has ever got out of his air conditioned office in the last 15 years. I have weird thoughts, I have visions of life coaches dressed up as cockroaches, that makes me smile, it s not very PC but what the heck !! Sh*t it hurts when I laugh!!!
I have chaotic thoughts: mother, pasta Bolognese, Auntie Kay, my office key, the bank manager Joe, Julia and Alison, my flat in Haywood Heights, this morning's little girl with the skipping rope, how ironic it is now to think that I am more or less a skipping rope length away from the radio...... It's within reach but I just can't move.
I feel very worn out and I want to sleep, I must not... I know I must not.
I must not.....
Sources
people & stuff
Photo Credit
All climbers
Produced for beBee only
Written Material Content Copy Right 2017 - Pascal Derrien-
"
You have no groups that fit your search