4 years ago · 3 min. reading time · visibility 0 ·
School Run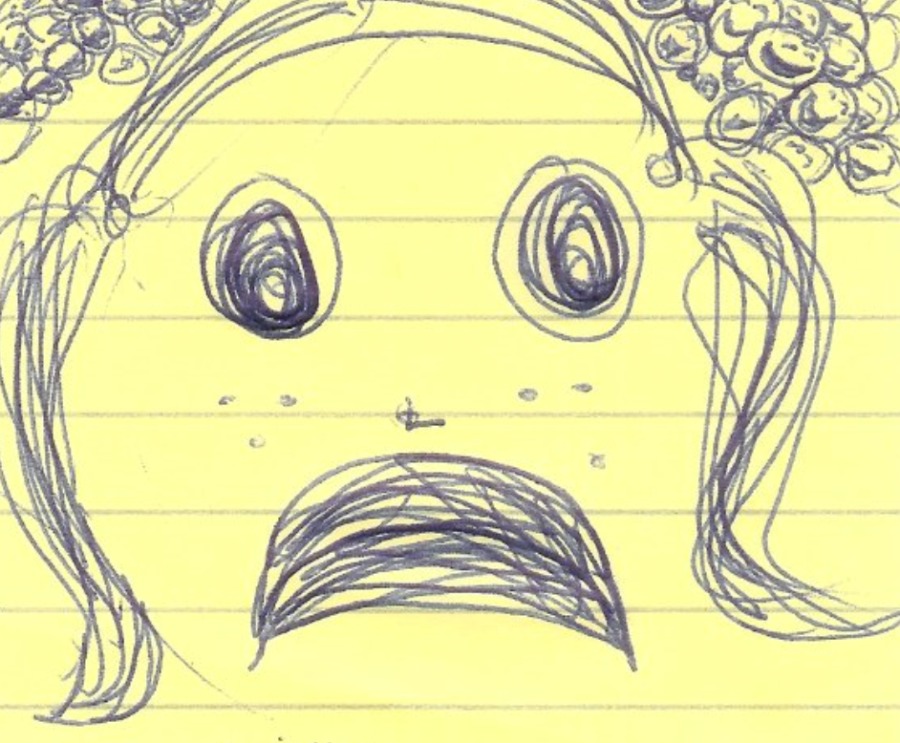 If your native language is not English, a school run on this side of the Irish sea usually describes the action to drop off and pick up kids from schools. For most nine year olds it is common practise that their parents drive, cycle, walk or accompany them to school in some shape or form. Seemingly national schools have encouraged exercise with the introduction of the W.O.W initiative (Walk on Wednesday) with a view to stimulate the exercise aspect of a journey to school.
Craig is your standard nine-year-old who attends St Ronan's school in Waterford in the South East of Ireland, it's 8.20 AM on a Tuesday morning and he is waiting for his mum to go school. Providing the circumstances he must deal daily with, he does not like to be late but he knows it sometimes takes one or two attempts for him to get the school run routine kicked off.
Craig lives with his mum and gran plus Jack the Labrador in a large semi-detached house surrounded by a spacious garden. Gran has been living there for more than three decades, before that she lived in Dungarvan back in the early seventies.
Lunch box check, uniform check, Sarah Jane best friend and school run companion check, Mum check, Jack are you ready, Jack says yes with his tail check. Off we go then for the fifteen minutes' walk, we always must take the same path: first we cross the park, then pass by the supermarket and the secondary school then take a right at the corner of the Church before waiting for the traffic lights to go green, a few hundred metres later we reach the school entrance.
Mum likes Sarah Jane and Sarah Jane likes Mum she says she is funny, mischievous and cool. When I am not sharing stories about what I will do when I grow old, Sarah Jane tells me that I am very lucky.
Once we reach our destination we have a little routine; Sarah Jane checks that Mum's bag is closed properly and I make sure Mum has an umbrella in case it rains. Gran used to do the school run with us but at seventy-one she reluctantly accepted a change of arrangement when she was given a walking stick three months ago. Gran is not too keen on letting Mum coming back on her own, she dislikes the kids from the secondary school and their little snakes abuse when they scream ''slow legs slow head !!''.
Despite having Jack with her for the walk back home, Gran fears Mum will get confused or get lost, she worries for her daughter whose vulnerability and autism has previously led some people taking advantage of her in the past.
--------------------------------------------------------------------------------------------------------------------------------------------------------------
Before I was born Mum used to go a respite day care centre, she went there until she was nineteen-year-old. It gave a break to Gran and Mum could meet her best friend Joe. Joe had a similar condition and the two of them were getting on like fire and thunder.
People even teased them by saying Joe and Mum were boyfriend and girlfriend, they liked that. Life was moving along swiftly when one day Joe was found playing with himself in the canteen and common area, at first it was treated as a simple incident and nobody really thought anything out of it.
A few months later Joe called a day nurse and screamed his anxiety at seeing Mum throwing up. Gran said nothing but Joe got expelled when the news broke out that Mum was pregnant. Gran was not impressed that the innocent boyfriend/girlfriend tale led to a humourless situation, Joe was spoken to but did not understand the purpose of the questionings. Beyond her stained reputation, Gran a devoted Irish catholic shut down any discussion attempt from family members mentioning the word abortion.
Harold a thirty-nine-year-old day care nurse had been working at the respite centre for nine years. He was single and educated from the Institute of technology of Waterford.
Although displaying impeccable records, repeatedly and methodically, the beast in Harold robbed Mum her innocence in the profoundest and deepest silence. When the Garda (police) inspector asked Harold why he raped her.
The wolf replied sheepishly but disturbingly that in his recollection he just ''borrowed'' her for no reason in particular.
…………
Craig became a fine young man
…………
Sources
Fiction?
Jack Garratt – Weathered - Mahogany Sessions
Photo Credit
Anxiety Disorder by Franny
Produced for beBee only
"
You have no groups that fit your search