3 years ago · 3 min. reading time · visibility 0 ·
Dawn On Wheels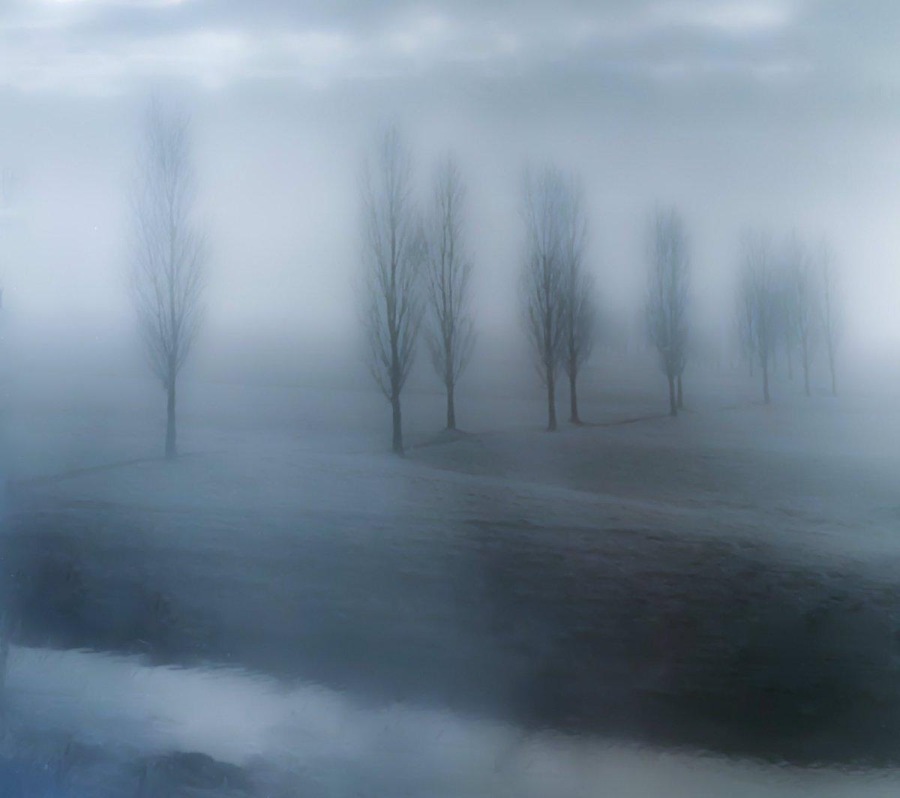 It was the same ritual everyday and I was welcoming the monotonous procedure with a feeling made of excitement, routine and bliss. I perhaps cannot find the right words but what I can say is that it was overwhelmingly more powerful and intense than anything else I had gone thru before. Its hard to describe the mindfulness state and enjoyment I was experiencing daily. I can remember clearly all my senses not being indifferent to the natural surroundings. 

What a privilege to see squirrels, foxes and birds rejoicing themselves at the birth of a new day. While I was fascinated by my discovery, I remember noticing that the light was not that bright and that there was a constellation of water drops surfing on a sea of mist, the combination of both acting as a subtle notice pointing out that the sun was still engulfed in his dressing gown.
We did not do family holidays partly because we could not afford it and partly because we were probably not the type of family unit that was doing that. Instead I was shipped over to my grand father's stud farm in Normandy for summer holidays. I would normally spend around 9 weeks from June to September. From the onset of the mid seventies well into the eighties I spent about 10 summers in Normandy and I thoroughly enjoyed my time there.
I will spare you the details but my grand father had overcome quite a few obstacles in his life before becoming a famous and well respected horse trainer. I did not know it at the time but today people would tell you that I idolised and admired the man, he was probably the closest to what is considered as a role model.
Fair to say too that he always had a soft spot for me , and providing all the shenanigans I had already gone thru in my life at such a young age I welcomed the attention. It seemed though that despite never talking about it we had come to a tacit understanding that my time with him would provide me the relief and reloading power necessary to survive another uncertain and troubled year. 
He was the regional yearling guru but he had a strong national reputation too, yearlings for those who may not know is a race horse considered one year old or in its second year. My grand dad had taught many promising trotters how to race and handed over many champions to star jockeys after they had acquired the necessary skills to become strong race horses, many Prix D'Amerique  winners were formed under his direct supervision.
Six a.m, I don't need an alarm clock,  I am ready, I have my wellingtons on and I am wearing a wholly hat even though it's July. A few minutes later I am sitting at the back of an American Jeep. I don't know how many times I have asked my grand father to tell me the story of that car. The multi-terrain vehicle was originally part of an American unit that had landed 30 kms away from the stud on D-Day. It is unclear how and why the car was left behind or how it ended up in the stud in the mid fifties but it had been part of the horse barn agricultural machinery fleet ever since.
I loved that car, anything from the rudimentary dashboard with the exotic English words to the circled and faded star paint on the bonnet, While the intriguing gear box had remained intact, the Jeep had lost its soft top a long time ago providing wind licking red faces passengers a true feeling of freedom and movement. I really admired too how easily the four wheels vehicle could absorb any obstacles set in front of its pathway. 

For now I am sitting at the back of the ultimate land rover with the delicate mission to mind five bags of oats feed. It normally takes us an hour sometimes longer if an animal requires specific care. Trails, hills, or remote stables are all part of the regular itinerary. The two of us don't speak much but we are happy with each others company when we cover roughly about 35 kilometres each morning of the week. 

I open the gates, I pet young ponies with always the approbation of their mum and I constantly make sure to be giving an extra helping to one or two of my favourite yearlings. I am useful, I am valued and I have a role to play, the 12 year old in me cannot be any prouder but being taken seriously and given responsibilities.
We usually get back around 8.30 or 8.45 to meet up for breakfast with my three other uncles who also work in the horse stud. We chat about the morning and the day ahead but very often I am just busy swallowing my first meal of the day under the amused eyes of my matriarchal grand mother.
As we all ease ourselves in the day to come, I cannot wait to be up the next morning imploring the stars to go to bed after the moon has kissed the sun good bye.
Sources
People & stuff
Photo Credit
@dawn
Produced for beBee
Written Material Copyright 2018 -Pascal Derrien-
"
You have no groups that fit your search