2 years ago · 2 min. reading time · visibility 0 ·
A Whole Lot Of People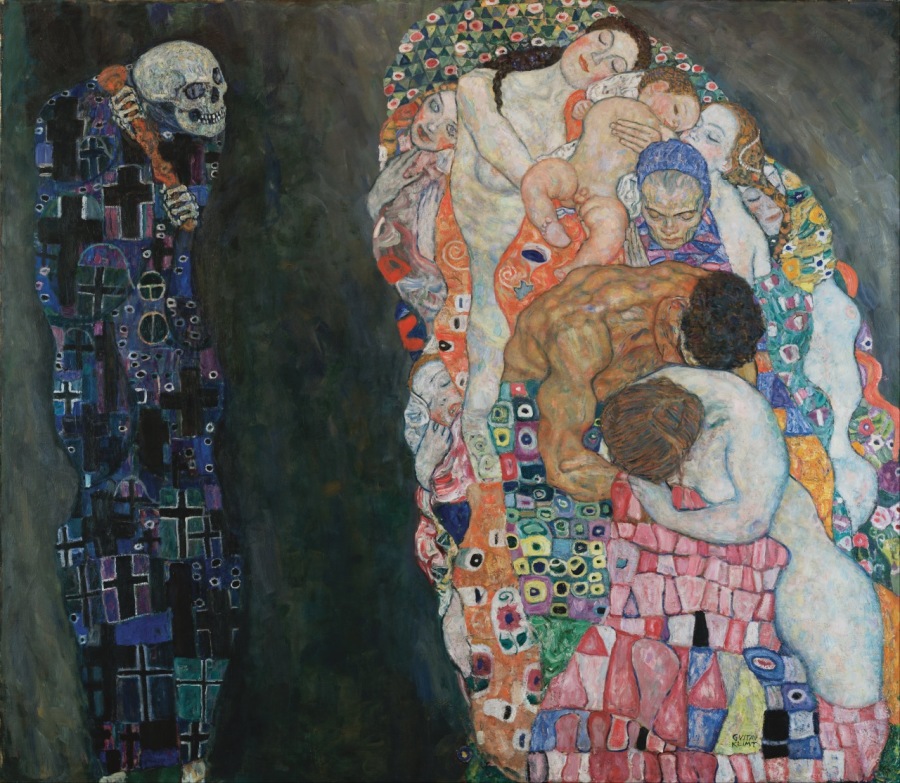 ''A whole lot of people talking, Trying to make sense. Seems everybody's living on a barbed wire fence'' Rory Gallagher 1971. 
The title of this article is obviously coming from ''Whole lot of people'', a song written by the famous Irish guitarist for the album ''Deuce'' in the early 70s. I particularly like those two first verses. The working title of this article was different though, it actually had a few but one strong contender for a while was '' A few questions about mortality & its heroes''. Sounds rather pompous? You don't have to answer that one :-). 
Yet this was ultimately the topic I had picked. Now I am aware and realize that many of my articles have been wandering around the enigma of obsolete beings so why another one?. I don't know is the honest answer. I suppose I am not the only one because from the time I have penned the first draft (a few weeks ago) and today I have read so many eloquent articles on time, life and death. 
Sniper Alley
As I am about to enter my fifth decade I am becoming ever so conscious about the fact that I probably have less to live than all the combined years to date. In my case and for any body over 50 the next 10 years are very often described as Sniper Alley. A decade whereby some of us will trip over the complications of life and fall under a few lost bullets known as illnesses, un-wellness or simply impairment.
For a few it will be an elaborated health skirmish while for others it will look like an abuse made shift ambush. In any case it will have caught up sooner than initially planned. Our robustness, vigor and overall fitness will be stress tested one more time before being allowed to reach the other side of the critical decennary. 
Personally I am already carrying the weightiness of Diabetes. Paradox is that I am extremely fit and healthy hitherto I am still pretty ambivalent about the fact that this maybe an advantage or a vertical force dragging me down. 
Sometimes I like to think that maybe my subconscious tried to tell me something and spared me a more gravitational calamity by sending me a friendly warning.
The Agnostic Front
For those like me who believe we will never leave the ground and levitate in a new found state it is pretty obvious our soul will not escape thru our tears. 
The most practical among us have probably down to earth questions such as why is heaven not overflown (because that's a whole lot of people isn't it)? The most inclined of us to take a bet on life after death may think about a few advantages such as not being afraid of heights again or not being at risk to rust under the rain. 
The list of interrogations is endless. When it's over are you joining a limited circle of like minds or you just end up somewhere where there is no night blinds?  
Heroes
The last few years I have seen a few people on the edge of their lives. I heard a few stories about living warriors on the door step of expiry. For many it seems that death was no defeat. Falling was not failing maybe a dying of old hopes at best before a final rest. I don't know where most have found their strength and I am overwhelmed at the thought of many passing with courage, pride and sometimes beauty.
The death of all plans ends the so called glorious experiment that is life. I ponder whether its too scary or maybe it makes it easy to think that there is a possibility to become an astral body. In any case our conscience is thrown at a deep end sometimes rescued only by belief, grief or relief. 
It may sound pretty ( I was about to say bleeding) obvious and I guess  there is really not much to think about when I say I have to do my best with what's left. 

Whatever it is, I fully intent to do this to the full extent because I wont have the opportunity to do it again. 
Get busy livin' or get busy dyin' (Shawshank Redemption)
Sources
People & stuff

Photo Credit

Gustav Klimt - Death & life
Produced for beBee
Written Material Copyright 2018 -Pascal Derrien-
You have no groups that fit your search