2 years ago · 2 min. reading time · visibility ~100 ·
3 Balloons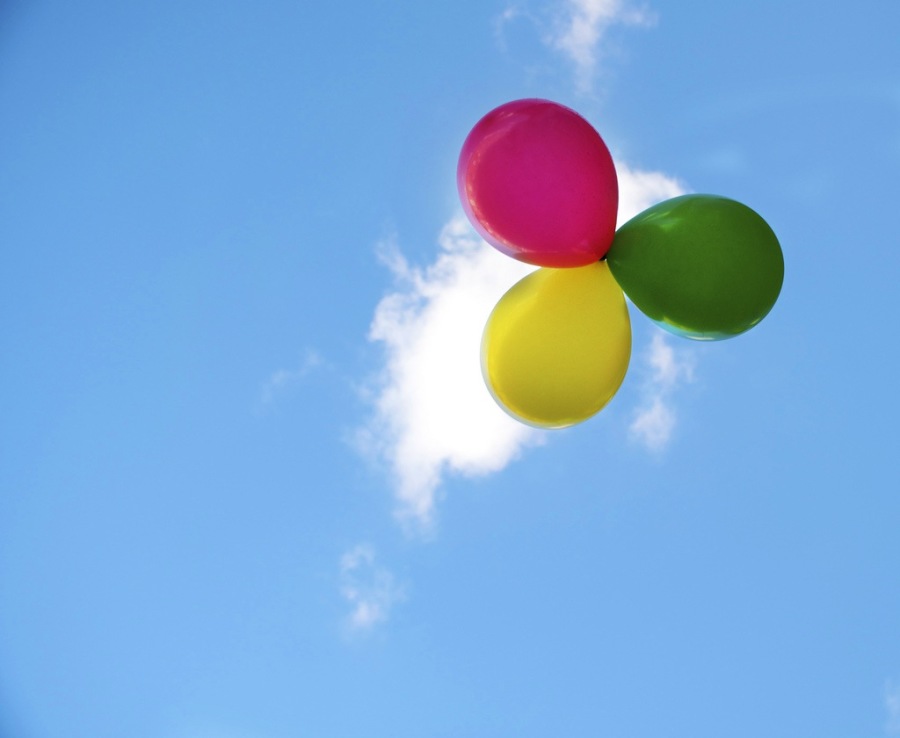 On this beautiful morning of June 2019, my son had planned to meet up with two other fellow hockey players at the North Kildare Sports Facility and asked me to give him a lift.  It's really a cool place and nice sports complex even though its somewhat remote. The nearest civilization hub is the village of Kilcock. An outgrown village not yet ready to become a part of the extended Dublin suburbia landscape. The boys told me they wanted to train for an hour or so and since it was lunch time I decided to head towards Kilcock and explore the place. I had never driven thru let alone set a foot in this charming waterway location.
After purchasing a wholemeal sandwich and what the locals dare calling a gourmet coffee I decided to set base on a bench near the church. As it is sometimes the case my unstrained brain took me to a place where I had not been in a long time. 
The pattern was familiar to me though. For a very long period of time now my memory has been on a hunt. I read a book when I was a young child. I don't remember its title or the story. I think I was 6 or maybe 7. I don't know if I have ever finished reading the manuscript or I have just forgotten I had read it in its entirety. My memory has only been able to retain some vague visuals from one or two pages. Those excerpts have been troubling me for ever since. From what I can recall they were not extraordinary by any stretch of the imagination. 
Not clearly expressed, equivocal or even understood I think I remember with a certain lack of clarity and distinctness a deserted petrol station on a hot summer day. I am unsure but I think it was set in the Midi region in France. I remember clearly the feeling of warm thrill and contentment it gave me. A sensation of high spirits filled with optimism and uplift which I have never managed to fully grasp because the emotion left me at the same time than the book got lost.
While It had proven unsuccessful on prior attempts I was resolute in sending a few reminiscence scouts on an ultimate quest to my brain in order to salvage those lost feelings once and for all when suddenly my attention got attracted by something else. It was so evidently in my line of vision that it was trivial almost childish but I could not help but smiling at the spectacle of three balloons evading from the earth surface. I didn't  know the motive or the rational for the three balloons to undertake their freedom flight but at first it was a joyful prospect. Not sure how and why but I gathered that they were brothers and sister. Jake, Drake and Annabelle. 
The journey was short and abruptly aborted for Drake when he got entangled in the electric wires. He evaporated from the sky in less than a second. His elder brother Jake and his younger sister Annabelle were yelling and screaming, distraught they looked at their deflated sibling in disbelief. I got up from the bench as I did not want to have them out of sight of land. 
I became pretty agitated when I realized than Annabelle had got caught in the electric cables too. Before I could say anything the wind threw the poor balloon into a hook and sensing the end was close, the catapulted balloon managed to get enough inflation to whisper some recomforting words to her elder brother.
Not able to process the situation, Drake listened powerlessly to his heroic sister. Promise me she said , promise me that you will always do it
What little sis, what is it?
Never Stop Starting 
Sources
Balloons & stuff
Photo Credit
Balloons in sky
Produced for beBee
Written Material Copyright 2019 -Pascal Derrien- 
You have no groups that fit your search