5 years ago · 6 min. reading time · visibility 0 ·
When Customer Service Becomes A Schizophrenic Saga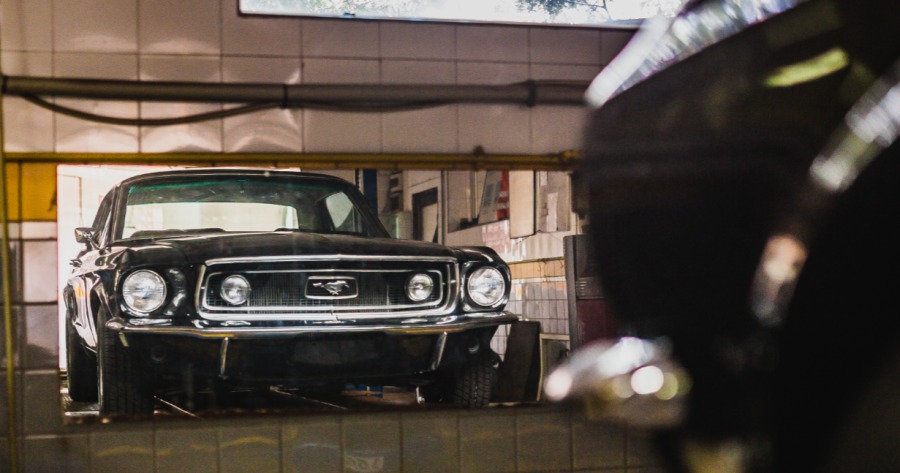 I have recently been exposed to a huge variety of customer service interactions in a very short timeframe. The following is a true story. 
Day 1  After a good night and a quick breakfast with the kids on an average February's morning, I went upstairs and pulled up the blinds for the day and realized with stupefaction that the two SUVs on the drive were no longer there. I think I made up a quick story in my head trying to convince myself they had gone for a ride and would be back in no time. The thing is that despite being identical models they were not twins so if they were not there it meant that there was a high probability that they were actually gone…. 
When I broke the news I remember that my sanity was unequivocally questioned but I suppose that was to be expected what I was not expecting was the series of events that followed the next two weeks. Like I said we owned the same cars I know it is touching no :-) , I just purchased my white baby 18 months after blue baby joined the family, they were similar in every aspect but the colour and obviously the registration number. They had a lot in common but from that day on wards past the fact they would not cuddle each other on the drive any longer the mimetic stopped there. We have similar tastes in cars but we have two different motor insurances. But before I get any further with that aspect, something else had to be done first and that critical point was to call the Guards (Garda/Police in Ireland). 
We were sent a detective who was probably as surprised as us that more than one car had disappeared but all in in all he was very efficient and reassuring, he mentioned that it would probably be a good idea to keep the keys upstairs from now on, he sent us a forensic unit later on that morning who were really great and understanding they told us it would probably be a great idea to keep the car keys downstairs as the last thing you want is a potential altercation with uninvited guests. 
Our motor insurances names start with an A, actually my wife has her car insured via a broker whose company name starts with an A too, how cool is that they all have a capital letter in common, actually that's all they have in common. When I rang A the tone was inquisitorial and I was given the feeling I was a dumb for having my car stolen… I was told I would have to call E a rental car company but only in 24 hours and that I would have a car for 5 days, she also told me I would receive some forms to fill ASAP. 
My wife rang her A who were very supportive, they told her to liaise with E too and she would have a replacement car for two weeks and not to worry about paperwork just yet. On that note my other half rang E and they told her to come to their office for collection as this was the only way to get the car. The car she would get would be basic entry level. And entry level it was, probably closer to a yogurt pot on wheels than Top gear. 
Day 2 After 24 hours I was allowed to ring E too and when I explained my predicament and lack of mobility they said they would send a car to pick me up, they did and they brought me to the local garage to collect the car who to my surprise was not entry model at all, when I enquired if I was to be charged I was told there was no issue or payment to make this was covered. Thank you E can you talk to the other E in your E offices. 
We rang an alarm company to make and add some modifications, they said they would come back to us, they never did.
Day 3 I realized the vehicle registration certificate required by the insurance for my white baby was actually in my car, I checked the Motor tax office website and ended up sending a request for information, got a ticket open and waited, in the meantime more by accident than by design we found a human voice who explained the process and asked me to send a letter with a form filled to her attention, once received she would expedite the process with her central office. 
We rang a second alarm company to make and add some modifications, they said they would come back to us, they never did. 
Day 4 We have not heard from Inspector Clouzeau but guess who turns up on my door step that morning? His boss, the minister for Justice and Equality. The reason why this unlikely event took place is because it is general election time in Ireland and it happens that I live in her constituency where she was busy canvassing for votes.
After being introduced to her by one of her advisors as a non-citizen (must be my divergent accent), probably a coded tip off to his boss that I was potentially not a customer and will not cast a vote however before they hoped hurriedly to the next house I made myself clear that while I was not a customer I was still a consumer. I asked her what was she planning to do on the questions of security and she told me a few things in general and said she would talk to the superintendent about my case in particular.
Now I am confused about how she was going to do this as she or her dedicated advisor (which I will have the courtesy to not disclose the identity) did not take my name, the house number or even the name of the Estate, the first time somebody is promising me a follow up on a service query without asking me for my date of birth, phone number or the maiden name of my mother ……they must be very efficient. 
The third alarm company we rang send us somebody almost straight away, a great smiley and gregarious guy who made a few suggestions and operated some modifications, he also took time to have some reassuring words with my eldest who by then had developed some anxiety attacks and was shaken by the whole experience. 
Day 7 Brought back the rental yogurt pot on wheels to E where they asked me how was the service, I said it was brilliant especially the pick!!! Any chance for a ride back, he called a cab. In the meantime, my other half sent her forms to A by registered post, when back from the post office, two letters from the very same A insurance company were waiting for her, when she opened them one was stating she needed to send the spare key back alongside the forms the other one was stating she did not need to send it back, we are about to frame the letters :-). Inspector Clouzeau finally rang saying there were no news but he would call in us tonight, as I write this we are still waiting for his visit…. 
An insurance car value assessor rang that day for Blue Baby and surprisingly gave us a better than expected quote on the market value of the car, I still have not heard from A on my side 
I realize I forgot to tell you who we rang on day 2, we rang the Highway Tolls management company to let them know we would like to suspend or cancelled the electronic tag devices we had installed on the two cars and with that cancel all subsequent payments on both accounts. We were told separately that the accounts could not be cancelled but suspended only which I found interesting, interesting too we rang them again on day 4 and were also told the two babies had been spotted in formation the previous evening heading north. They apparently went thru a toll bridge in convoy; one @ 19.43 and the other one @ 19.47, we passed on the information to Inspector Clouzeau. 
For some reasons today my wife received a penalty letter asking her to pay the 3 euros toll because the thieves used the tolls after my wife suspended the account, I did not get one. They also told us they would send a print screen of the two vehicles captured on their plaza, they never did.   
Day 8 We got a loan of a car from a fleet company, I also asked for copy of the purchase invoices for the two cars to the original merchant by mail, we got an answer within 10 minutes followed by a call asking if they can help in any shape or form adding that we can borrow a car from them anytime if we are stuck. The dealership manager is Doug and he works for K in Liffey Valley Dublin, great attitude towards customers. 
Day 9 We realized on that day that more than just the cars were gone, my son had his Tae Kwan Do sparing gear in one of the cars and my daughter had her Camogie helmet and hurley (stick) in the other the latter being pink I am not sure what car jackers would do with this :-).  The following did not make us smile as we realized that 50 years old slides that were just about to be digitalized that week were gone too with the exception of one. The photo shop graciously offers to put the word out there thru their network and Facebook. 
To my surprise I received an answer to the ticket I had opened with the motor tax office about my stolen registration certificate, that would be roughly 7 days ago, great SLA!!!! I had completely forgotten I had sent a request for information 
Day 10 Working from home today and I am contemplating the empty drive thinking we are 4 days away from being able to settle both claims, I suppose motor dealers will give us the red carpet treatment as they will be more than eager to make a deal having said that we are not out of the woods just yet and sarcastically I am expecting some complications on my end. For some reasons I recall reading this statement about customer service being an attitude rather than a process, I remember I was very quick to dismiss it when I read it. I have spoken to a lot of people in the last two weeks, some went the extra mile, some were indifferent and some made me feel uncomfortable. 
They say it's the first impression that counts. The inquisitive tone of the claim manager in A almost indirectly insinuating I could be up to no good made me feel I would not have been not treated otherwise if I had been an integrated part of an organized a scam . I guess for context you need to know that there is a strong perception of what we called here a compo culture in Ireland (compensation). 
No need to paint the world with the same brush though, a quick check at my records would have indicated otherwise and as far the others are concerned the statistics firmly show a decrease in claims. 
My judgement is probably tainted because of the disturbing experience and maybe I should not let my emotions take over however the call described above  left me with a bitter taste. I am ready to 
MOVE ON 
''Every contact we have with a customer influences whether or not they'll come back. We have to be great every time or we'll lose them". ~ Kevin Stirtz
WOULD YOU MIND SHARING BRILLIANT CUSTOMER SERVICES STORIES ONLY WITH ME? 
Previously posted on the 15 Feb on adifferent platform but was ask to repost on bebee.com

Sources
Human factors
Insurance Companies
Photo credits
Pexels.com
"
You have no groups that fit your search