5 years ago · 2 min. reading time · visibility 0 ·
What's The Price Tag Again?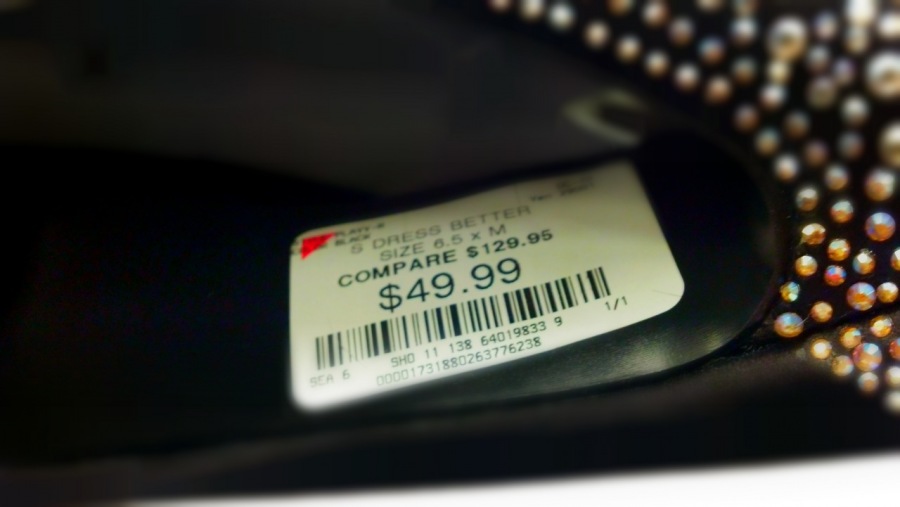 Hmm remind me what's the price tag again? That was the first question quickly followed by when is the sale while hello and how you doin' came only third :-) that's a part of a conversation I overheard in a bus recently, now I don't take the bus very often so I should not make any generalisations but that got me thinking.
Are you one of those who is doing an adrenalin overdose when the price tag passed the 99.99 threshold? Are you one of those who eat oranges of 9 millimetres in order to squeeze into an overpriced dress? Are you one of those who think perception is reality? If you answer yes to most of these interrogations: congrats and welcome to the shiny show, a show where the money can bow and where most values are shallow!!!
Ah the numerous zombies trolling the supermarkets and Apple Stores on the look-out for the latest fashion statement, always getting the latest label that will help you not looking like an empty shell.
Ah the daddy's boys flashing their Mercedes keys at the fanciest café in town, now you need to give them some credit as they may have spent the last 30mns driving around making sure they could park their last purchase in front of your ''decaff skinny latte no foam favourite good for the skin beverage'' at least that's what they say in Grazia.
Ah the yummy mummy in her flashy SUV, you know what? They are brilliant really you don't know how much time it takes to get this faux negligée look, always busy because it is so hard to find a good and cheap nanny.
Ah the faux-rebels sleeping in 5 star hotels they don't like the elite but secretly and naively crave to be at their side, they write tirades about injustice but don't mix well with the plebe unless they have to attend a fundraising charity dinner in their 5 000$ tuxedos.
Pathetic song is the audio for the gig, party line is the motto, but you know what I really don't give a f..ck if you are looking better than your neighbour
Stop the gimmicks will you, how about you get serious about investing in yourself an area I suspect you have been more than economical with lately, you may think you cannot afford it but I would say it is probably about time you withdraw what's left of your spare authenticity, maybe I will get your attention if I tell you I read in magazine for girly that this is a new and trendy currency.
Take a credit if you need, your time here is a loan anyway and deep down you know you won't get too many over-drafts from the bank manager.
What would it cost you to be yourself? Sorry, I did not get it? What was the question?
What is the Price Tag again?
Sources
Bus
Photo Credit
Smprice
Bebee Only Post
"
You have no groups that fit your search