3 years ago · 2 min. reading time · visibility ~10 ·
The Melting Pot & The Mosaic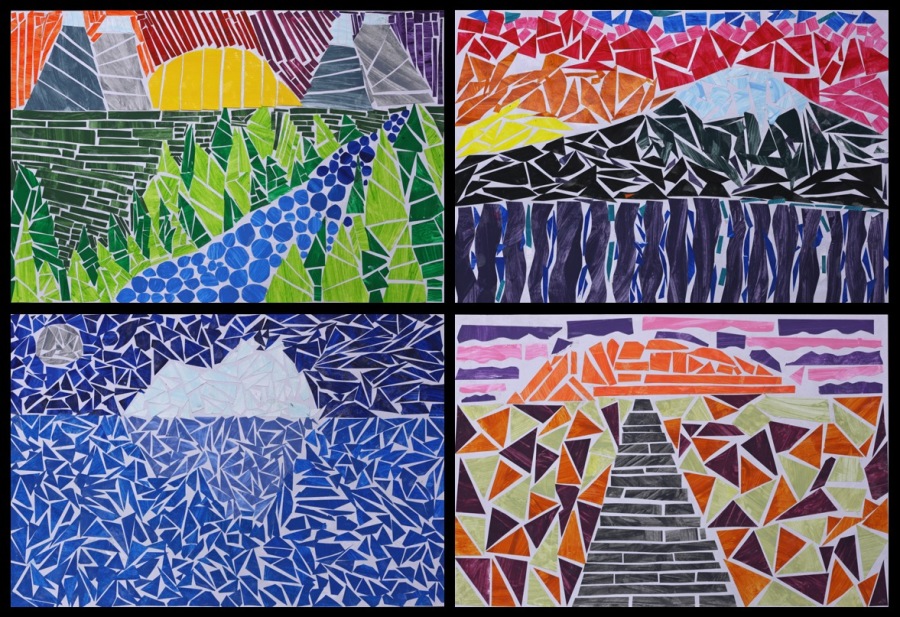 I have to give credit for the title of this article to somebody else. Father J. is his name. Yeah a priest :-). I know that would sound pretty odd to most of those who know the atheist in me. It's pretty well known in my inner circle that I have no faith and that I had no religious education whatsoever. I was not even baptised or christened as they say in this part of the world. On top of that I am highly sceptical and very critical about anything called religion(s) as much as their institutions. So how come I came across that individual you may ask?
Not even half way thru the ceremony, Father J. asked a question that was about to resonate with many but made me smile in particular. What is the difference between a melting pot and a mosaic he said. Being known for passionately advocating the right to be different, often branded as an integration flag bearer and a resolute anti-hater, family faces turned or bended over from the crowd to check up on me with a bemused smile.
We are a kind of melting pot family when I think about it really. 3/4 of the family was born in Ireland, 100% of us speak two languages at home, 50% of us are French-Irish , 3 out of 4 are Catholic, 2 are keen sportsmen,  2 have never played Hurling, one is nearly vegetarian but all of us are living under the same roof. A melting pot is a bit like an Irish stew, its a throw-in of various ingredients dish but to make it a delicious meal you got to have the right recipe. The right combination of culinary constituents is not easy to obtain. A mosaic of actions need to take place call it grouping, blending or amalgamation its all about the mixture.     
So here we are at the confirmation ceremony of my eldest. Being atheist the sponsorship aspect of the celebration has been deferred to a family member on the Irish side. I normally don't go to church as you can imagine and I rather have nothing to do with  religious affairs but I have to consider the fact that this maybe different for my son.
Its an important milestone to him and in the spirit of respect I am doing what from a dad he would expect. That said being on the opposite end of the spectrum beliefs I hope that I also provide some balance and opportunity for reset. He often asks me questions on why I have no faith and I do my best to answer with my own words avoiding cynicism or touches of antagonism.
Many people have written eloquently about the topic of difference and human condition being a complex equation and delicate equilibrium, I am not one of them, but what I know is that tolerance and respect requires efforts and understanding. In political terms people would probably refer to it as partnership, association or even alliances in some cases. In the end the wording is actually not that important I guess the actions are far more exigent.
Its not about compromising its about understanding, you can view it from so many different angles that you may end up only seeing the tangles but I dare say it's far more simple but for that you got to be humble and get out from your own temple.
Its not about excessive power or who is the best raconteur, forget about those who say you got to plant the biggest protest tent, how about you and I just try intent....... 
Sources
People and stuff
Photo Credit
Mosaic and Landscapes
Produced for beBee
Written Material Copyright  2018 - Pascal Derrien -

You have no groups that fit your search