4 years ago · 5 min. reading time · visibility 0 ·
The Little Things (Me, My Diabetes and Me)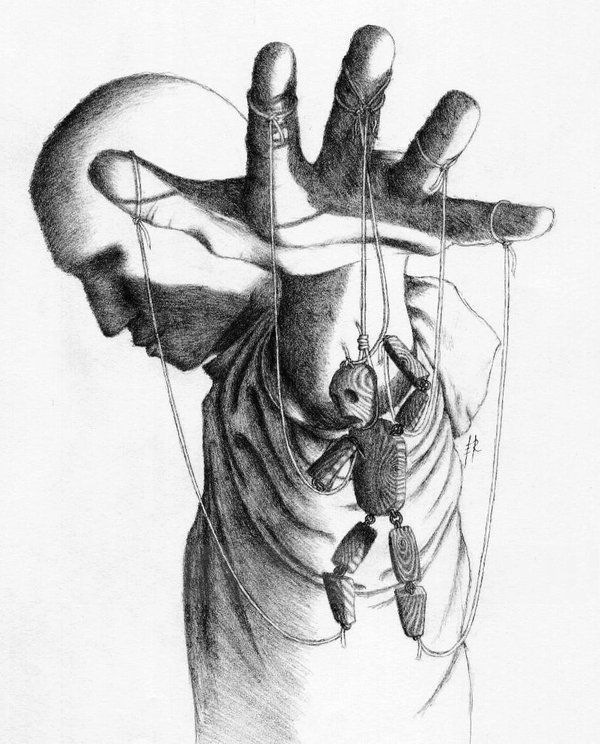 It's Been a While
I like the number 7 for some reasons. Yet a concentrate of life challenges were sent my way precisely between the age of 7 and 17. 2017 started like any other year but it became soon apparent that it would be different for a number of reasons. Call it etiquette, discretion or caution but I would like to ask you to allow me not to disclose them all on social media. What I can say though is that I was relishing being released from a lengthy corporate contract and was looking forward to a self imposed sabbatical. When you have time on your hands you think, some say you may even think too much.
In one of those musing moments I thought that while I had witnessed tragedies, challenges and other heartaches near and around me, I had been personally spared. On some aspects life had been on auto pilot, I guess we all sense it when the road is way too flat to really test our driving skills. Although deep down I had this non broadcasted but tangible feeling that something was building up. It has been a while I thought to myself.
Just a Few Words
A before and an after, as black and white as thunder and lightning. This is how it felt when the experienced GP confirmed that the symptoms I was experiencing were indeed diabetes related. That particular word exchange took place a few months ago but I still remember vividly how just a few words turned my world upside down in a matter of seconds.
As I revisit that moment with you I cannot help but still fail to grasp the state of confusion and emotional turmoil I experienced that day. I was shocked but in a way not surprised (if that makes sense?), was my dad not a Diabetic himself?
I took it on the chin but I was a bit groggy. Multiple thoughts were going thru my mind at any moment in time, it felt like there was an on going battle between the wave of positives and negatives and my head was slowly overheating. The whole experience made me feel like a castle of glass and my take on the situation was changing every 30 seconds. Struggling with the facts, I became so shaky I could sense I was only a few inches away from a knock out.
At best I thought this ain't going to define me, this is just a hiccup. Millions of people live with this. There is even an all diabetic pro-cycling team. Maybe I can help and lead the way by setting up diabetic friendly runs or cycle spins? Maybe there is something good about this?
At worst I could only envision burden, hypoglycaemia disasters, life immobility and professional stigma. The sinister thoughts were also fuelled by flashbacks of my father threatening to give up on life so much the state of his illness was taking a heavy toll on his own sanity.
By the end of the day and despite all appearances I had broken down and was begging for superior forces to take it all away. Could somebody get that shit out of my body I would murmur to myself. In retrospect I felt overly powerless, almost like a disarticulated puppet riding silver clouds towards a doomed stage premiere. Managing this thing looked like an unachievable prospect, this was not helped by the first round of meds side effects. Less than one hour after I took them I became uncomfortably nauseous. I had enough and I just aspired to shut down and go to bed. How can I escape this nightmare I told myself? How is it going to be? This was only day one and I had already enough of this.
The morning after I had picked my self up, not only for me and my family but also out of respect for others, the true heroes dealing with far more consequent life changing events such as Cancer, MS, accidents and other life afflictions.
Damocles and his Little Sword
"The Sword of Damocles", an allusion to the imminent and ever-present peril faced by those in positions of power. This is really how I felt the first few weeks. Diabetes can be a burden especially if you are dependant on insulin, the thing is that it can strike at anytime, diabetics are four times likely to suffer from depression. You don't have to be obese or snack on sugar 24/7 to become diabetic. If you have a relative you have 15% chance to actually be one too and that's my case. I don't fit the usual suspect profile but my captors are on strike, ah well that's what you would expect from  French genes after all :-)
On that note I think I owe a public apology to my father. For years I thought his condition was the result of a past lifestyle, little I knew that I was completely wrong and little I understood what diabetes actually was. He is no longer around but apologies on a postcard are in order: sorry Dad I was an ignorant jerk....
Paranoia and the Sugar family
I had a bit of a head start on my diabetic journey insofar as sport was already a part of my routine .My diet did not need major adjustments either or involved giving up on alcohol since I did not drink. That's said I am forever indebted to my wife  the medically brained and scientifically trained member of our family :-) She is the very best thing that has ever happened to me and she has been instrumental in helping me to understand the do's and don'ts of a basic diet. In a way this made me truly realize the amount of crap some of us are feeding our bodies with.
Listen you can relax, I have not joined the food police but I had to adapt and learn to read more carefully ingredients and various components composing my daily meals. I had to give up on my favourite treats and balance as much as I could my food intake. Not knowing if insulin would be part of the menu I had to be constantly vigilant. To do that I reintroduced myself to some childhood habits such as eating tomatoes as if they were apples. The flipside of the learning process though had been giving up on my beloved chocolate and other French patisseries. Not a big sacrifice I would say, a very small price to pay to extend one's life journey.
The Little Things
Then little by little I built reflexes, I got used to scrutinise menus and started to feel more comfortable with the condition even though it was early days. Despite meds dosage being increased in response to an intermediate blood test I could see that I could still easily spend three or four hours on the bike or run my fastest 10K. One day in a non diabetic related encounter I bumped into a consultant at a local clinic who introduced himself as a fellow diabetic, he was thinner and younger than me, he had a big smile. He probably had no idea how pivotal that brief chat was for me.
Another day I discovered a French chocolatier not too far from where I live who mentioned he was making free sugar chocolate when I refused the first samples he kindly handed to me. No sweeteners but some extracts of strawberry or raspberry instead of sugar, obviously it can only be a treat every now and again but it's delicious and it tastes great with a coffee too :-)
Little Mermaid
Life went on until I had to attend a milestone check up with my general practitioner. I was very worried and apprehensive, I was dreading to go. This one would probably define the foreseeable course of action and this could well include insulin injection. I hate water but thought I would have rather been transformed into a little mermaid rather than attending that appointment that morning.
A few minutes before my name was called out I remember clearly telling to myself. This is one of those defining moments mate !. When the doc asked me how I was, I pathetically bragged about my recent sport achievements as if this last minute pep talk could influence his decision.
Numbers don't lie as they say. He put me at ease straight away, the results were good in fact they were excellent. He said I was doing exceptionally well and that he would lower the dosage for the time being. This was just a battle won not the war, it may progress by stages and when he mentioned that some school of thoughts would think I could probably manage with diet only, he also added with no sugar coating that I would probably have to take medication the remainder of my life. I nervously thought I'll take that man (pun intended ).
He ended up by saying that I had been too drastic with my diet and that I should reintroduce a few treats. I left the surgery and high fived the sky.... until the next time.
SWEET :-)
N.B:
A few words about Diabetes since we are talking about it. It's a chronic condition. It affects the way the body metabolizes sugar (glucose),
•Type 1 DM results from the pancreas's failure to produce enough insulin. This form was previously referred to as "insulin-dependent diabetes mellitus" (IDDM) or "juvenile diabetes". The cause is unknown.[2]
•
•Type 2 DM begins with insulin resistance, a condition in which cells fail to respond to insulin properly.[2] As the disease progresses a lack of insulin may also develop.[9] This form was previously referred to as "non insulin-dependent diabetes mellitus" (NIDDM) or "adult-onset diabetes". The most common cause is excessive body weight and not enough exercise.[2]
I am the second. There is no cure to date.
Sources
People & stuff
Photo Credit
Puppet of the earth
Written Material 2017 Copyright - Pascal Derrien -
"
You have no groups that fit your search