5 years ago · 3 min. reading time · visibility ~10 ·
The Illusion of Proximity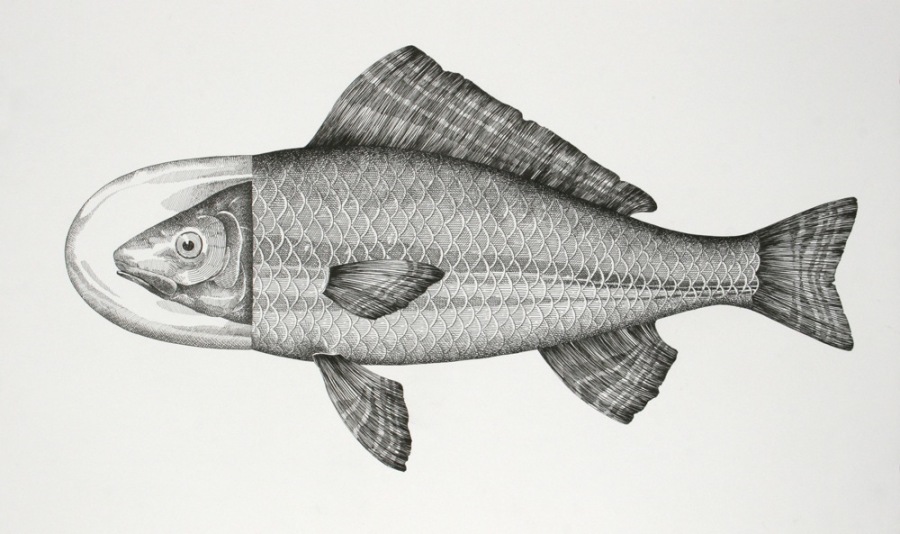 Social Media is a strange beast and to me it is a bit like giving an oxygen mask to a fish at times. When I was thinking about this unstructured article I was thinking about the illusion of immediacy, the topic being social media I realized I probably meant proximity.
No need to stress out folks, this ain't going to be a lecture or a demonstration on the value or limits of social media (a lot of smart people have written about it). I have zero interest in a semantic discussion either and I am no expert anyway.
Hopefully you will still accompany me and help me shedding some lite on what SM (social media not the other stuff :-) ) is for you personally beyond the simple rhetoric of engagement, measures and other overly advertised thought processes.
I was thinking, yes I know it does not happen very often but on that day, I was given half a brain for the morning so I was thinking I should be thinking and I sank big time in a sea of confusion. So, like I said I thought and I thought and I came up with some overarching principles on what proximity and social media are to each other.
To do that, I became my own guinea pig and decided to study my own digital consumption, I know I am brave but what would you not do for the sake of science. So here is a bit about me, at that point I need to remind you that this is about me, no the site about.me just in case.
So, after many late nights, skipped lunch breaks and other fastidious readings I came to the point where I realized that there was a great variety of networks and that your humble trial patient is using them for different purposes. Wow great start I thought so when I pushed the study further I realized that I was part of five and sometimes up to six groups but always less than ten on a platform called Facebook. If you want more granularity, I can even disclose that the breakdown is composed of anything from board members' groups to running or music groups which I scientifically believe represent a fair sample of what one digital consumer can swallow daily.
On LinkedIn, I discovered that I have followers and the reason I say that is that most people who congratulate me on a job update are people I hardly know. Hmm it could be a defining moment so I realized I should be directing my research towards unchartered territory insofar as how are feelings represented on social media.
So, to do just that, I pursued my research towards all the touchy feely components and material that composed a large part of social media consumption. They say you must be engaged to obtain full spectrum and maximize your reach, it's all about content and building emotional rapport. Gosh how I am going to do that when I have never meet any single one of the folks I am interacting with however I am of the opinion that there could be a sense of camaraderie, solidarity but that would need to be further qualified by a few conclusive experiments.
That's when I got a bulb light moment, eureka had knocked at my door: Social Media is not tactile! Well at least not the last time I checked. Hear me out now because this is important, maybe and I am cautious as only a researcher can be, so maybe I can become a social media guru too. What if I develop a 3D Software app. OK how am I going to overcome the app creation hurdle? I don't know maybe I don't need to create one so how about I will just copy the others, you see I am no goldfish.
Messengers, videos and other gimmicks are already here claiming they are building engagement to the next level. I now can see your emotions, hear you, see you, interact with you. I cannot hug you maybe but I can see the beautiful you with a video where your lovely face can come thru!!!
This is a fundamental development; believe me this is no illusion I am an expert and I have paid (in bitcoins) for my reputable Digital on Line Ph.D. from a nearby ghost city. I even have copied and pasted a thesis which title is '' The Illusion of Proximity: An Essay on Social Media Immediacy''. In this I demonstrate clearly with substantiate arguments, findings, surveys and graphs that no matter how you look at it, in social media I can non equivocally state that the relationship between a group or two individuals is still a f#"$ing
CLICK AWAY
Sources
Unidentified Online PhD
Social media
Goldfish
Photo Credit
Fish in the sea.com
Produced for beBee only
You have no groups that fit your search