2 years ago · 3 min. reading time · visibility 0 ·
The Day I Splashed Coffee Over My Laptop - Part 1 & 2 -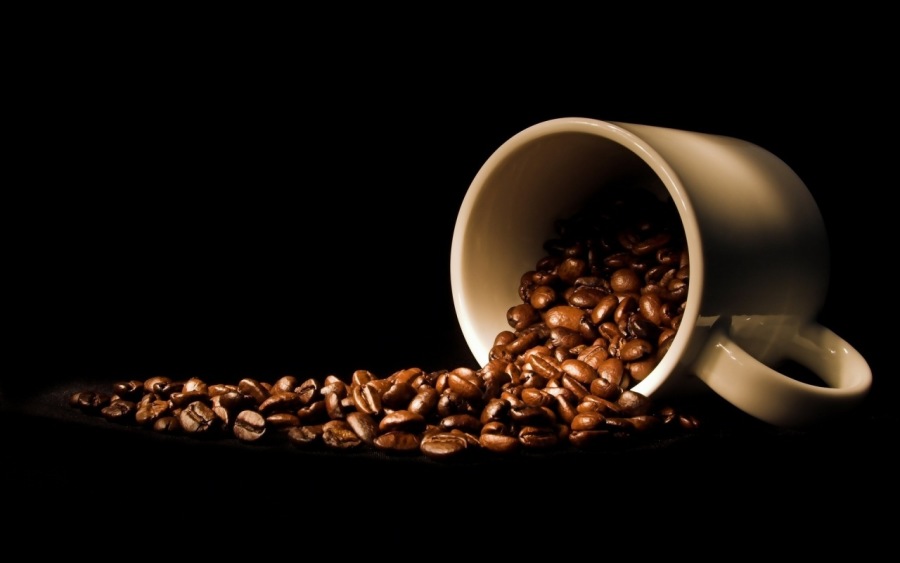 Pretty dumb isn't it? Many people if not everybody know a hot beverage and electronics are a marriage in hell or a recipe for disaster to a lesser degree. So why would you purposely spill coffee onto a laptop? 
The Analog World - Part 1 -
I am a kid of the 80s, one of the generation Walkman as I call it. The day I realised I was about to be 11 in 1980 was a Thursday now I actually forgot exactly which actual day of the week I came to the world but I remember clearly I got a Phillips Walkman that year as a present. A Phillips most probably because our black and white TV was also a Philipps. 
To accompany my birthday gift I got an album of AC /DC and a commercial mix tape of the radio hits of the year. It was actually a massive present for me and I was a bit shocked. I never thought I would have access to this novelty device providing the earning power in the family. 
The same year I was introduced to the acquired taste of coffee. As I grew older coffee and music would always be my life sparring partners. My taste in coffee and music evolved since. I dropped sugar from my coffee first quickly followed by milk leading me to drink coffee black until this day. My taste in music expanded to various styles while still remaining extremely loyal to metal and punk it would then become trash metal and hard core with a sprinkle of pop & blues on top.  How many times have I fixed my nearly broken headphones with cello tape because buying new ones was way out of my financial league.
By age 16 I was spending my entire free time in independent record stores. I would be checking new LP releases, imports and other EPs in those music shelters. I would only make a pause in my adolescence errands for the sake of a coffee. I would sometimes sacrifice the coffee part in order to be able to purchase an LP I was keen to own. It led to many weekly frustrations as I was more than often not capable of buying what I had my eyes on. Between the sum that would buy me my return bus or train ticket and the album of my dreams I would very often be short of a few francs.
I would sometimes intentionally make the choice to forget to pay the transport fare (shush!!!)  but I had never stolen music from any of the small shop owners. Partially because I got to know them quite well and because this is not something I do. For example on rainy days most of them would let me stay in for hours on end. They even sometimes knocked off a few francs from an LP from the final cost pretexting an ''imaginary'' damage to the sleeve. You don't do bad things to good people. 
On other days where I would come home empty handed, I had more than once kicked the bins and other urban furniture, I guess this was my way of expressing my frustration at my own financial limitations. 
The Digital World - Part  2  -
Fast forward 39 years and you find the same guy. Accuse me of being stuck in a time warp but Its just an older version sometimes he would be wiser eating grass rather than opening his mouth but more or less he has not changed that much. Obviously the test of time has passed by and mildly altered his good looks but he is not too bad even if I say so myself :-).
Nowadays I live in a different country and there aren't many record stores anymore. In Dublin there is obviously the iconic Tower Records in Dawson Street. I think I may have come across only a handful of others. My free time has drastically reduced too but my appetite for music has not faded. My favourite escapism is still discovering new bands and going to gigs.  Spotify, YouTube, iTunes, Deezer and other band camp sites have become my roaming hubs when it comes to discover new music or revisit old musical efforts.
Its not rare to find me at my desk on the second floor of the house sporting a large headphone while watching live videos or artists interviews. I need to add that a cup of coffee is very often seen as my partner of choice.
OK Pascal but can we go back to the title of that article. Well I am afraid it ain't happened. Not yet. In all fairness it won't happen either. Is it what they call a click bait nowadays? Even in a outburst of rage or subject to a social media hang over , there is no way I would do it. All the more if that was a magistral gesture of mastoid independence. 
You see I am coming from a working class background. We don't break things, we don't have the luxury of a destructive mindset. I have never understood why some musicians were wrecking their kits or breaking their guitars either. I should also add that on top of not flooding a laptop you don't throw good coffee away :-). 
Writing this short piece led me to think that some things may have changed but at its core it really hasn't ? Let me tell you that I am not a prisoner of the past or subject to chronic melancholy. I accept that time is going by and it would be futile to deny it. I also concur that tapes are gone but vinyls are coming back and rockers still write dumb lyrics. 
Do you think I am stuck on a replay, check this out. Pizzas are still pizzas, we are still surrounded by bad politicians, guitars still have 6 cords and last time I checked water was still called H20 or something like that. Add that Corrosion of Conformity is still touring at full scale and you obtain a perfect shot from the 1980s circa 2019. Hey I even heard that Weezer has recently issued a cover of A-Ha famous 80's hit Take On Me. So I don't know. I guess the show is still going on.
By the way, how do you like your coffee ?
Sources
People & stuff
Photo Credit
by coffee beanz
Produced by beBee
Written Material 2019 Copyright -Pascal Derrien-
You have no groups that fit your search