4 years ago · 1 min. reading time · visibility 0 ·
The Bottle & The Dancer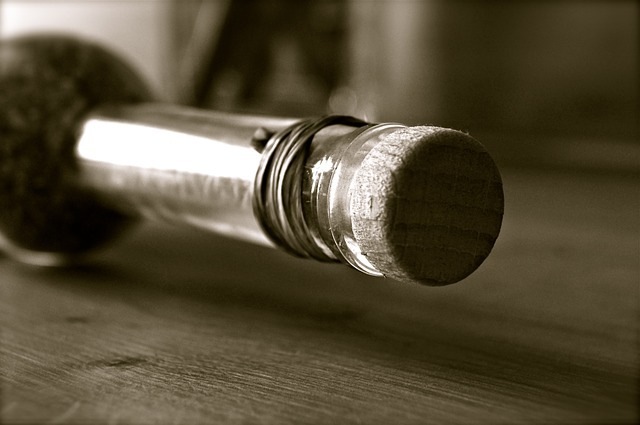 1979
It all began with a Sunday trip to a small village in South West Brittany
It always was a respite almost an anomaly but the days we went to my grand-parents we almost functioned as a family. Crepes galore, roasted chestnuts and hot chocolate were more than I could imagine being on a plate.
There was no TV but entertainment was always there to be. My grand dad always made a point to take out for me something which I thought was quite spectacular, all the way from the cellar I would be smitten by a twirling ballerina in a bottle of liquor.
I did not know I would fall in love with you Elody, you gorgeous genie who would be musically so important to me.
1997
My grandfather and Marguerite were already long gone to the big house of sleep
I was about to leave the country and I asked if I could bring you with me my beloved Elody. There was a chuckle when he  heard me talking about the bottle, was it insensitivity or animosity, the thing was that as fast as a furious inferno my request was received with a sarcastic big fat no.
I looked at you in despair, I thought this was very unfair, I wanted so much to have you in my good care. Everybody knew that was the only thing I really wanted to do.
I took a last glimpse of you
2017
It's been more than 10 years that my father has signed up for a trip that takes people higher
Elody is no longer held by the king of veto, feelings are no longer restrained in a kind of grotto. Not anymore, I would lose my temper and that's the truth, you know I am not a storyteller.
I was wondering Elody, would you come and see me? How about you come and live with me? I understand this is a decision which has its own difficulty but it breaks my heart to see you so alone and dusty.
Whatever it will be, it will be, but I have something to tell you Elody, to me, you have always been more than just an imprisoned little lady. Girl I got to tell you, what a striking petit jeté !!!!
My dear stunning cast away
2047
…........
To Elody
Sources
People & Stuff
Photo Credit
Wine U
Produced for beBee only
Written Content Copyright 2017- Pascal Derrien-
"
You have no groups that fit your search