5 years ago · 3 min. reading time · visibility 0 ·
Taken By Surprise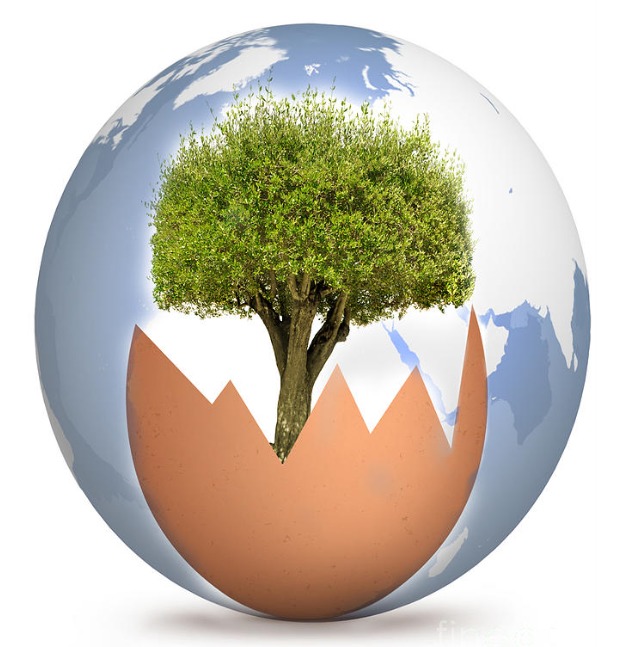 I had not planned to write an article for beBee today but I have somewhat changed my mind and thought I would squeeze this one in a rather impulsive manner, I kind of think of the platform as the newspaper of life, it is a big melting pot of stuff that I would not even dare making an attempt @ trying to define what it is and what it is not and to me that's the beauty of it so just let it Bee.
But back to what have been trotting in my head the last few days, one was a comment on serendipity on one of my last posts on Otto Dix and the other one was a comment from Queen Bee Cat Catalina about sharing non dramatic yet personal events.
I think it was 2007 or maybe 2008 I actually don't really remember which year it was, what I do recall though that this was my second time in Denver Colorado, I had been shipped over by my company for a Worldwide Partner Conference and while I was not meant to attend meetings before the Tuesday the flight costs and various logistics constraints meant that I landed on Sunday. I was really happy to be in Colorado I always had a romantic relationship with that state ever since I was a kid when I was religiously following all the episodes from the Centennial saga with the charismatic Robert Conrad. (Colorado was the title on French TV) 
My base for the week long stay was to be in Boulder which is not very close to the city centre if I remember correctly. I thought since I had the Monday off theoretically, I would go to the city and register early for the conference having in mind that would help me beating the queues the following day.
I got my badge and my ''tracks'' roadmap for the next three days and curiosity helping I asked if there was something on that day, I was answered there was indeed a pre-event including an external speaker and was also told that even if I had not an invite for that one I could attend it as it was starting in 10 minutes and it was far from being full. I thought why not and got my credentials issued.
Got into the auditorium and surrounded by probably 3 000 people who all seemed to suffer from acute jet lag I took a seat. I started to think that maybe this was not an efficient use of my ''free'' time but since I agreed to get in I suppose I would stay for a while.
Round of applause after the corporate blah-blah and other international considerations on market conditions in Public sector here was a speaker and a man I have never heard of before that day, I checked the program previously handed to me and found out that his name was Aron Ralston.
He started with ''You think you're having a bad day? Maybe. Or maybe not. "Any day that you don't have to drink your own urine to survive is a good day," said Aron Ralston "It's all relative."
Wow that's interesting I thought to myself, that guy has some wit and he is damn funny, before I realised he only had one full arm he explained the reasons why ''In 2003, the world was gripped by his true-life story, the story of a then-27-year-old man who cut off his own right arm to free himself from an 800-pound rock that had fallen on his arm, trapping him for six days between the deep red walls of a tiny slot canyon the width of his shoulders''
No kidding this guy is something else I thought but almost more than the story about somebody who was about to die because of a freak accident in a canyon which in itself was so harrowing I remember clearly the delivery of the talk, it was funny (I mean really) it was emotional (I mean really) it was entertaining (I mean really) and it was uplifting (did I say really already).
Pain, traps, life, hypothermia, infection and multi tool knife were key components of his talk but more than anything else I remember his smile when he story told what was meant to be a simple hike for an adrenalin junkie that became the most defining moment of his life..
Besides this being probably be a tragic tragedy for most of us, Aron was beaming and radiating with joy, passion and enthusiasm when he was sharing his story with the 3000 attendees, it was actually very intimate despite the # of people in the room and all including security guards and other stewards were fascinated by what was going on stage. Almost a communion of spirits.
A film called 127 hours has been made about his story, you can check this short video at the bottom of the article, this may give you a sense of who Aron is, his voice and his story telling ability to balance emotions and focus on what is really important is second to none. Indirectly he is the one who helped me writing ''Speaking of Witch'' recently.
That's it I suppose and what that got to do with the opening remarks, I don't know maybe having the aptitude to make desirable discoveries is one, maybe sharing a story about a day that started in a real ordinary manner and ended up with a dramatic shock is another one.
I normally always end up posts or articles with a tongue in cheek remark but today I suppose I will leave for Aron to close it
"It's not what you do in life, it's what you are. It's about love, about who you love, about being loved."
Photo Credits
Trees all round

Sources
Denver News & Papers
WPC Conference 2007
Colorado
BeBee Only Post
"
You have no groups that fit your search