4 years ago · 3 min. reading time · visibility 0 ·
Robbing Hood and the Grand Illusion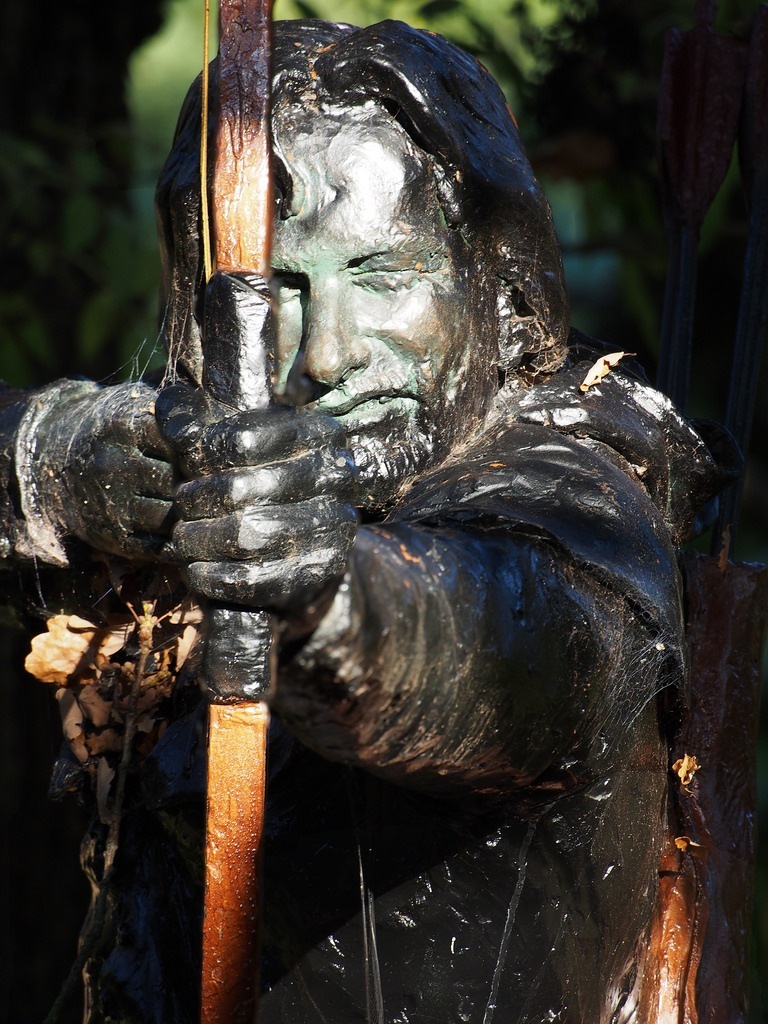 Years ago when I was still working for Microsoft I went to the famous forest of Sherwood in the UK with my team to a corporate retreat/ strategy/BS EMEA all Hands. I am not going to bore you with the content of the meetings which I have completely forgotten and erased from my memory but I fondly remember quite a few early morning runs and enjoying some evening discussions with the colleagues. 
One discussion in particular retained my attention, a lengthy debate about Robin Hood, this probably because we were staying in the area where his exploits and legend are held in high (commercial) esteem. 
Call me naive but Robin Hood for people from my generation was a big icon, I loved the film, no not the one with Russell Crowe I know I look younger than my age thank you very much but I am referring to the one with Errol Flynn. I was fascinated by the story describing his encounter with the Nottingham Sheriff, I was impressed by his prowess and archery skills but I think for the 10 year old in me it was more than that it became my 101 on Social Justice. 

When one of my colleagues who happened to live locally brought some doubt about the historicity of the dude I did not understand how come his legend could come under such scrutiny. Later in the discussion I could not object nor argument that whether it referred to medieval times varying from early 1200 up to anything in the 1450's there was a huge amount of legends, songs and other testimonies about the hero wearing tights but there were absolutely no facts. I went to bed depicted and horrified, my world had collapsed, the bad had beaten the good and my hero had probably never existed. All I was left with was Robin Of Falsehood. 

As I turned to my birth country for re-assurance I found out that ''Le Mensonge'' a brilliant play who had a fair bit of success in Paris was a fictional play based on not one single true fact either. So much for raising my sprits hey !!. With that my universe and my faith in humanity disintegrated at a fast pace, it took me a while to recover, I was shocked and in disarray none the less that got me thinking. 

But too many thoughts and too many words sprang to a mind who was congested with doubt. Forming a large brain wave a few considerations began to surf on top of each other:  propaganda, religion, disillusion, politics, novels, newspaper , fiction, reality TV, social media outlets, art, etc etc etc .... A vast battlefield of data where accuracy is edited, where every single bit of news is subject to interpretation, where facts are fighting their corner before they get swallowed by the 24/7 manipulation locomotives.

The conspiracy theorists always very prompt to spit the venom of the truth clash with the sincere who get shaken and confused with the on ongoing hostilities and sometimes skirmishes come to blow on a global scale. Not rare either that fantasized shams get verified by make believe auditors. But who cares? It seems to me that it does not matter anymore, story telling is the new king. It's secondary that what you say is rubbish however it's really important that you connect with a perjured audience because it is paramount for your view count. 

Seekers of the truth sometimes look for tribunals to establish the absolute verity, a holy sanctuary where we expect supreme principles to hold their value. There you can often witness a ''he says she says'' shenanigans where protagonists swear on a book which for some is only a huge pile of unverified facts. 

Listen, long before the term fake news became fashionable we already had a long list of collective and institutional lies. They were enormous and most of them proved to be life changing events for many of us. They influenced so many lives and shattered so many beliefs. Do you remember the fatal day when you made the unbelievable discovery that Santa Claus and before him the Easter Bunny were all but pure invention. 

We should have seen it coming, there were warning signs. You and I should have known better when at a younger age the tooth fairy too ceased to be real. But people forget and most of us choose to keep on believing even though it was clear  the adult world was based on a big fat illusion.

Pinocchio says that reading this article is like using a Kleenex, it does serve a momentary purpose (at a push) and then people will (rightly) forget it 

Now let's all pretend there is a bit of truth in that ;-)
Sources
People & Stuff
Photo Credit
Nottingham Council
Produced for beBee only
Written Material Copyright 2017 -Pascal Derrien- 
"
You have no groups that fit your search