4 years ago · 3 min. reading time · visibility ~10 ·
Random Thoughts About Crab Meat & The Dimness Of Life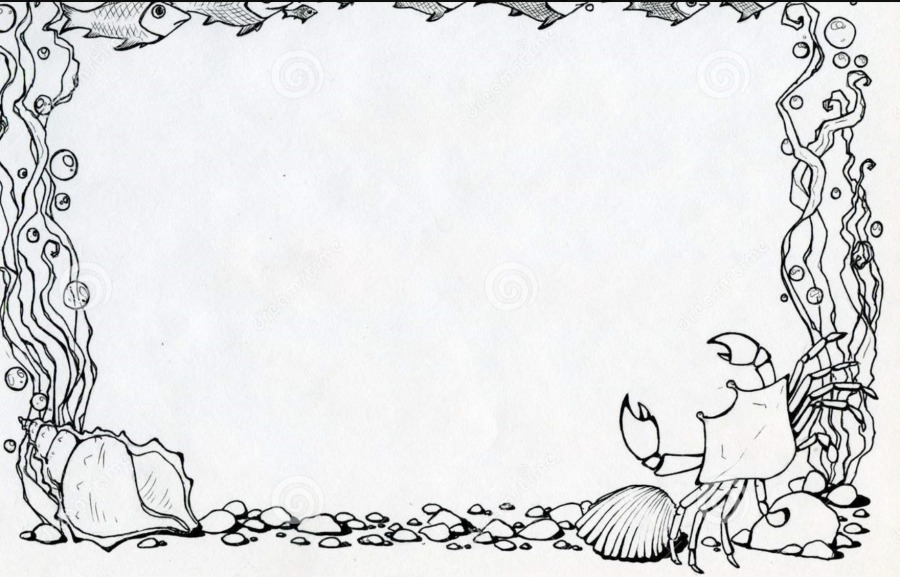 The following may not make much sense except for me but maybe you guys can help tidy up some random thoughts put together about a vague theme. I was thinking, funny how vague theme sounds phonetically very like the word victim, vague theme/victim right 😊.
Well any way, what I was meant to tell you in case you are in the process of running to the kitchen to get an apron is, relax you won't need one!!! Despite the title and as much as I would love to this ain't gonna be about cooking, so no need to boil a sweat on that one, right.
I am reading Bruce Springsteen's book ''Born to Run'' now, well I read three books and all of them very slowly as I am busy with other stuff. The point I want to make is that there's a passage in the book where Bruce recalls a day trip with his dad when he accompanied him on a delivery. Bruce is a great narrator I must say, he does convey stories about his life extremely well (go get the book), so when I bumped into the expression riding shotgun I obviously and almost immediately thought about Don Kerr's book Riding Shotgun (which I need to read), then I got lost in day dreaming land and my mind somewhat ended up wandering in a cul de sac. I tried to make a U-turn, but whatever it was it would not let me do just that, instead it directed me to a sombre tunnel of thoughts about cancer.
And then two events on the living edge of life distant in time and location came up to me. One that I have been carrying for a good while and a more recent one.
About 15 years ago, busy but with a window between two flights I rented a car to visit a relative in a nice suburban house in the north of Paris. Being a seasoned traveller and with the reputation of having seen it all, I must admit I had completly misjudged how unprepared I was to witness someone close to me being a passenger on pain train.
I had not anticipated either how this person had become a living skeleton hanging desperately for dear life, I was so unprepared that I froze instantly when I heard the 65-year-old lying in a foetal position asking for her mummy. My senses got shaken, my confidence shattered and when I barely managed to recompose myself I clearly understood that this was disturbingly more than a final ask for deliverance. It was such a contained scream, a painful moaning, a monologue of suffering and regression that I must shamelessly say it became so unbearable it forced me to close my eyes and leave the room…. she died the following day.
That scene has been haunting me ever since and I am very unsure if what I have witnessed was simply a last breath or if it was the inconsolable dimness of life fighting for survival while at the same time asking for it to hurt no more.
This would not be the last time I would meet with the Crab. The Crab, the French nickname for a disease called cancer, one of the only expression that truly gives me the chill, a word that I avoid using so much it gives me goose bumps all over my spine
Four weeks ago, I found myself in the family room of a Dublin hospital being explained that a close family member was diagnosed with terminal cancer, I also heard that day that palliative options were the best course of action as attempting a treatment (that's a paradox) would more than likely deteriorate his fragile health balance.
Then only a few moments later, I found myself in the same room roughly less than 20 minutes after the medical staff had broken the news to him. I didn't know what to fucking say but our eyes were talking… mine were saying that I did not have the words or the ability to pretend that I was able to understand.
They say it is not as hard on the elderly, I say I did not know it could be easy. What do you do when someone broke down in front of you in sheer distress, what do you do when they realize in front of you that their life is going to slowly be sinking in an abyss of pain, what do you say when they ask why they were handed a one-way ticket only, what do you answer when they ask if they really deserved it, what is that shit!!!!
So, what man? You want empathy, you want compassion, get your shit together hombre and park your commiseration mobile home someplace else, life and death are part of the journey. I suppose that's true but it's not about that. This is not what I was thinking, I was thinking about people spending their life building meagre achievements, winning bitter victories, putting all their efforts in achieving materialistic goals, chasing social status, falling out with one another about money, calling out, bullying or hating people on social media or be contrarian to the point of being the most hated person in their neighbourhood.
Why do people do this to themselves, why do they fall in those superficial life traps when really every single one of us no matter how successful, stupid, cocky or in worst case ignorant of its own individuality realize we are just the same when it comes to mortality. Why do we praise the trivial when it is so superficial?
It does not matter how you want to print your life drawings, it does not matter how you dress up your existence kit and it is not that I particularly like it, but have you ever thought that it is very possible that you and I may probably be nothing more than just
CRAB MEAT
Sources
People & Stuff
Photo Credit
Drawings by CB
Produced for beBee Only
Written Content Copyright 2017 - Pascal Derrien - 
"
You have no groups that fit your search