3 years ago · 3 min. reading time · visibility 0 ·
Out Of My Head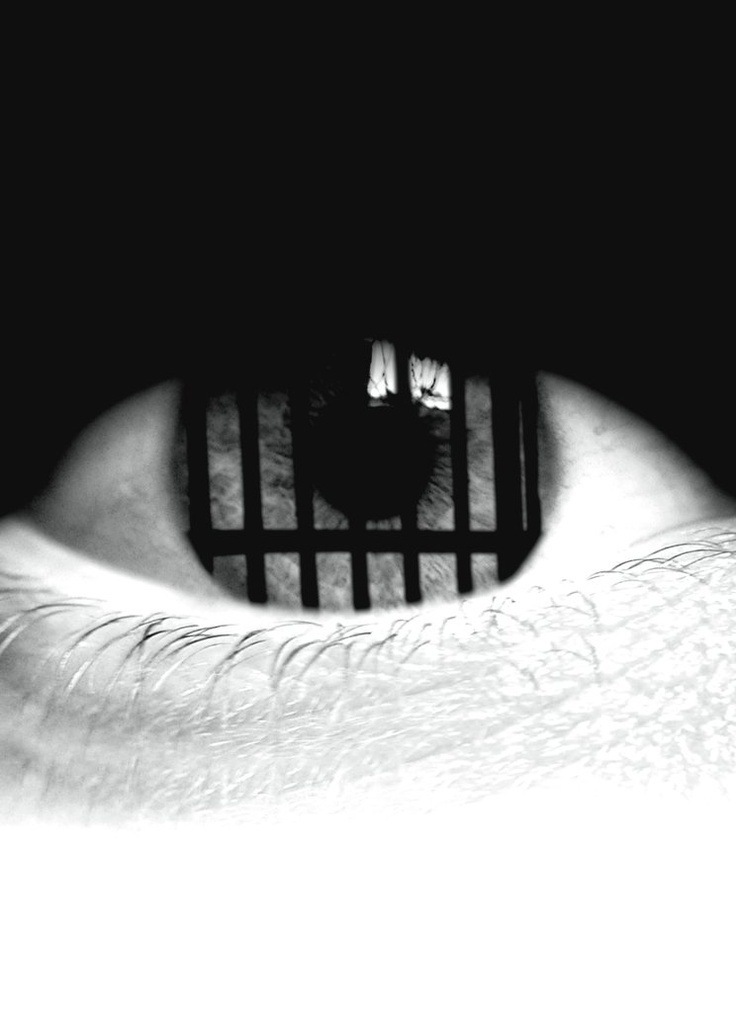 The familiar message from the cabin crew outlining the descent protocol had just been rolled out by one of the senior flight attendants. All seat belts were fasten and most tablets were back in neutral position.
Tracey Higgins was one of those Saturday travellers, she remembered clearly thinking that it took a different breed of people to travel at night in the middle of a busy week end. In fact, she noticed only a handful of like minded fellow passengers were roaming in her company, the plane was only half full. She had her own reasons not to maximize her week end in one location, and it was not for cheap fares, money was something she could easily compromise on.
----------------------------
That was 6 months ago, and it's hard to believe that Tracey D10 seat had become her permanent living quarters. Yes you are hearing and reading me well. Shortly after the cabin announcement the plane did slow down significantly, then it modified its course surprising a powerless captain and navigator to finally come to a halt some 20 meters above the highest sky scraper in town.
So against all odds and any sense of anticipation, the 47 passengers including 8 children had been living in a Boeing 777 only 5 minutes away from their final destination for more than 182 days. Fair to say that nobody really understood  what had actually happened, it was so bizarre and unorthodox. Speculation, fantasies, conspiracy theories and other aliens intervention failed to shed any light on the mystery of flight AI 477.
Adding to obscurity, the fact that only a one way exchange with the unwilling hostages could take place was something that baffled understanding and could not be explained or rationalized by any of the most prominent scientists. Presented as an unknown challenge to the scientific community matter and atoms had triggered an unbalanced and improbable equation whereby foods and goods could be provided and loaded into the aircraft but nothing could actually get out!! This had never been experienced or witnessed before!
As curious and unconventional as it may seem, life on board organized itself, a freakish combination of personalities formed an unusual and weird modern human version of Noah's Arch. Kids went to an improvised school at the back of the plane most mornings, adults set up chess or book clubs societies while a dedicated task force composed of the sharpest minds on earth tried to get to the bottom of this unsolved question of matter. 
--------------------
Over the following months, once the epicentre of the world, the interest for flight AI 477 and its passengers faded away. TV crews and other press agencies were long gone and the fate of the 47 people stuck in the commercial airliner was barely mentioned. The only reference to the doomed plane was when it was offered as a starting point to a number of events and consequences that had been occurring since.
Air travel had literally imploded. Once thriving hubs, airports were deserted. Tourism industry had plummeted by 94%, business exports had been reduced by 57%, massive redundancies had taken place across all the segments of the economy in various countries around the world. Bar a few private planes with official clearance and a handful of defences forces jets the sky was no longer a kerosene harbour.
At that stage nobody really remembered that extremists groups such as Friends of the Earth or the Knights Of Lost Souls had claimed being the driving forces behind flight AI 477 circumstances. Briefly considered, those statements got quickly dismissed , not only for lack of technological ability but eventually it became clear that nobody could really explain why flight AI 477, its passengers and crew were stuck in a giant sardine tin. 
As the months went on the garrison and maintenance crew despatched to the sole purpose of protecting the frozen flight shrank. Only 40 national guards on a tight roster supplemented by a few aircraft engineers got dedicated to routine maintenance and static sentinel duties.
An influential philosopher argued that the future of the human race was up in the air, he added that the reluctant inmates were actually not the ones who were prisoners. He was adamant the airplane was most likely a key piece in understanding the imminent changes that were upcoming towards humanity.
And then what ?
------
I don't know ....I woke up
Sources
A dream of mine
Photo Credit
Art in prison
Produced for beBee only
 Written Material 2017 Copyright - Pascal Derrien -
You have no groups that fit your search