2 years ago · 3 min. reading time · visibility 0 ·
Meet Me At The Church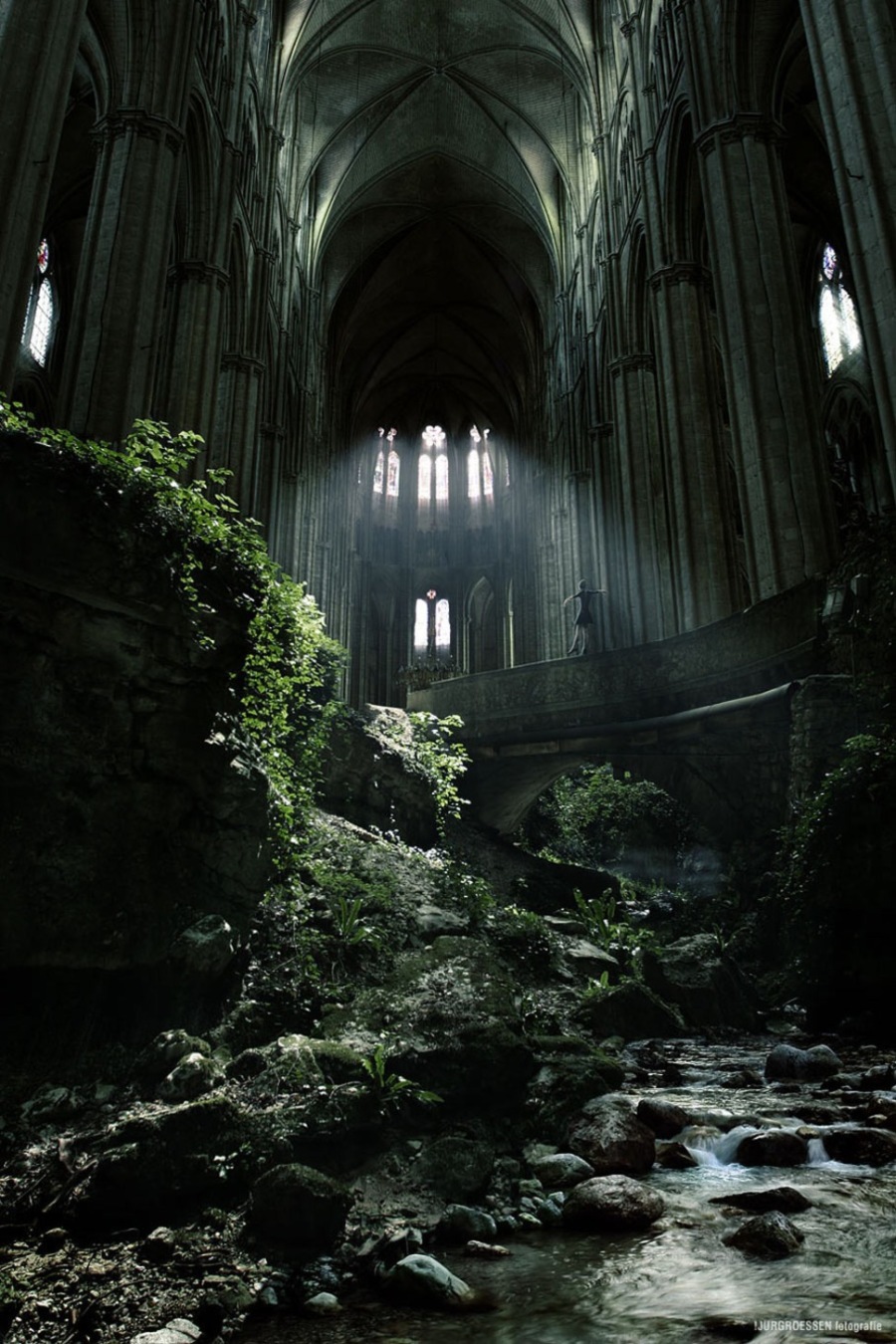 ''Meet me at the church'' she said. It took quite some persuasion from Angelica Katickz to persuade Jake Rolfo to agree to get married in the church. For starter he was not religious or even spiritual for that matter in fact he was not even baptized. But she had insisted that it was very important for her and her family. Initially he made every effort to provide some alternative solutions but in the end the stress of his new job combined with Angelica's parents pressure led him to give in. 
At the start of the process the religious authorities were pretty cagey and not quite sure they wanted to grant a blessing ceremony but Jake's suggestion to write a substantial cheque to one of the local apostolic charities smoothed the initial reticence of the clerical in charge of his request.
So here he was. In front of the large doors of the St Etienne Chapel. He had arrived first. It was pretty rare for Angelica not to be on time because she was usually very punctual. After ten minutes wait or so Jake assumed she had already got in. She was most probably having a word or two with their future celebrant. Before he pushed the door, Jake remembered that he was told this church would surprise him in many ways. ''I would not mind something a bit unorthodox'' he thought smiling at the very cringing play on words he just had made in his head.
As soon as he set a foot in the building Jake was taken aback by what he had in front of him. Not really what he had anticipated. And who would blame him. Not everyday you expect mother nature to have invited herself with a luxurious flora including shrubbery, foliage and overgrown plant life in a holy  building. If that was not sufficient enough to challenge Jake's there was also a small river stream. And wait for it. There was a very pale ballerina dressed in white dancing on a tight rope. While his eyes were processing all the components of the scene he had in front of him, his brain struggled to process the information in anything remotely meaningful.
''Ah you are here, we were expecting you !!'' declared a voice with a very thick French accent. Jake wary and full of apprehension made a few steps forward attempting to visualize from where the vocal sound came from. As he got closer, he was shocked to discover that the short man with a beaming grin who had addressed him earlier was the perfect clone of Napoleon Bonaparte the French Emperor. Next to him were two other men not exactly furnished with the same power but equally mysterious.
Sensing that Jake was struggling to make sense of the situation, Bonaparte introduced his two companions as Ludwig Van Beethoven and Paul Bocuse the famous French chef. Bewildered and incredulous Jake greeted the two men. What the heck is going on ? he was thinking. What is this ? Is this a TV prank ? If that's the case .Fair play to Angelica she pulled a great one here !!. But on reflection this guy really looks like Napoleon and I have read enough books about him, I don't know much about the two others but they seem real too !!!
Apologetically Bonaparte pursued his dialogue with Jake by adding that he had failed gallantry 101 by not introducing Ishka. '' Permit me to acquaint you with the Ballerina Ghost from Baltimore''. Ishka stopped her ballet exercises, stared at the men and smiled at Jake. She said it was great to see him in the house of God and that she knew it took him some conscientious effort to bend his principles. She noticed that Jake was not quite sure or even understood what she had just said so Ishka added that this was his finest effort and most notable achievement on his journey to married life.
In the meanwhile Bonaparte, Bocuse and Beethoven oblivious to their guest had restarted a conversation of their own. It was easy but surprising to overhear Bonaparte saying that the best years of his life were spent reading and writing in Saint Helene Jake did not follow the conversation any further as he was still trying to make sense of what was going on. Yet still no sign of Angelica !!!!
Jake was sweating profusely, his body was aching and he felt very disoriented. It was at that point that he heard the first notes of one of his all time favourite Queen songs. He had even purchased the tune from the band as his ring tone of choice the previous week. At first he was not quite sure why his alarm clock had been triggered since he had already been up for a few hours. But then it hit him and he gradually realized with relief and equal disbelief that what he had been experiencing was just a freakish nightmare. 
The whole situation he had gone thru was a just a terrifying and upsetting dream. He was starting to relax and he was almost laughing nervously at the whole thing when he received a text message from Angelica. The message said.
Remember to Meet me at the Church   
Sources
Churches & stuff
Photo Credit 
Jurgrossoen Photography
Produced for beBee 
Written material Copyright 2019 -Pascal Derrien -
You have no groups that fit your search