4 years ago · 3 min. reading time · visibility ~100 ·
Liar Liar Pants On Fire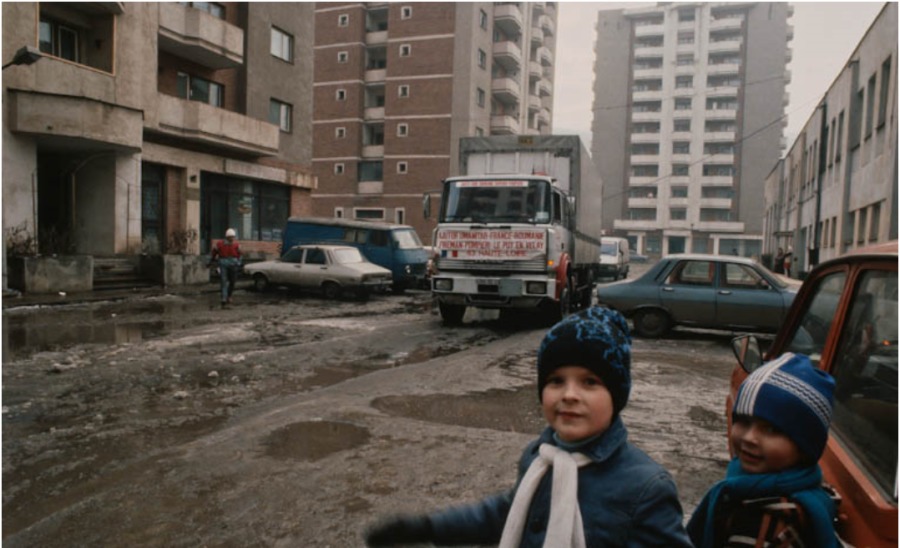 It had never been my intention, it was not by design even but more of a quid proquo almost that led my parents to think I was in relationship with that stunning young girl from Paris inner city. It's true though that I had a massive crush on her and from the outside providing the time we were spending together we looked like everything a couple would be but we were not…. It was complicated.
What was simple though was to use this vague notion of couple to avoid questions and avail free passes for any week-ends or overnight stay of my choice. For almost three years I used an invented love story to cover my freedom wanders and thirst of parties, music gigs and other young adult adventures without raising any suspicion from my household. My mum only meet Nora three times max but providing there was regular phone calls asking for me she assumed the relationship was alive and in full blown.
I would be in Brussels attending punk gigs while the official story line would be that I was staying overnight with Nora in the south of Paris. From my standpoint, it was convenient we had gone thru so much as a family the previous years that I thought we deserved a bit of plain sailing, nobody knows nobody gets hurt type of thing if you see what I mean.
December 1989, the events in Romania are all over the French news, the revolution, the Securitate, the fights between factions, I was glued to the news channel and radio stations between the 16 and 25th of December, is it because of France special relationship with Romania but Christmas was clearly overshadowed that year by the tragic and fascinating developments taking place 1000kms east of the border. Most French schools had pen pals with Romanian pupils and French was commonly spoken (still to this day) and it is with anguish and fear that we learned that Nicolas and Elena Ceausescu were executed on Christmas day.
I don't remember how or when my local town got attributed the opportunity to organise a humanitarian convoy to the south suburb of Bucharest in January 90 but when I showed up at the volunteer registration desk It had never been my intention nor it was by design even that I led the city council clerk to overlook my ID and assumed I was over twenty. Thousands and thousands of small to medium French towns were responding to the call of solidarity to bring medicine, clothes, toys, blankets and other first necessity items to a country that was on a verge of breakdown and chaos.
With hindsight, I really don't understand how could the security aspect of hundreds and hundreds of trucks converging to Timisoara or other big towns not be taken more into consideration and subject to a tighter scrutiny, I suppose the times were different but it is unlikely it would happen today providing the convoys and their support units were mainly composed of civilians and regular people.
That's said, with only a national identity card (I did not even have a passport in those days) I found myself assigned to truck 29 with two drivers namely Gerald and Gaston respectively 60-year-old retired long distance driver and 45-year-old City Council employee. The trip was to take 5 days altogether two days up one day unload and two days back and we will be joining a convoy of nine trucks that would make ten with us. The truck was filled to the roof with a variety of items including conserves, our destination was a school somewhere in the south of Bucharest.
It took us a while to reach the Hungarian/Romanian border, it is chaotic and shambolic once we are there and I am a bag of nerves and so are my two convoy acquaintances. We get stuck for hours and it helps me to calm down, at times I almost regretted being there it had more in common with a very bad idea rather than a juvenile and formative trip but I had this visceral need to be part of this and now that there was no turning back.
Finally, we get clearance and we get moving, we cross our first Romanian village three kilometres from the border and this is the first time I get to see some Romanian people on the side of the road, they seem curious but they don't smile, it's the cold maybe but to me they look emotionless so I better forget the hero's welcome and flowers. A few hours later we reach the south suburb of Bucharest. I don't remember where we went but I remember an army officer telling us to be vigilant and cautious, he also mentioned that it was unlikely in his opinion but just in case we would hear some gun shots this may be coming from some loyal Securitate members still being on the run.
The three of us are very nervous and I am shit scared to be honest but I try to compose myself the best I can, the rest of the trip is so blurry partly because I was so focused on trying hard to stay calm that I can hardly remember where, how and who we gave the parcels to, my attention was laser focused on the feral or loose dogs that were everywhere.
We were very silent during the manoeuvres and other sequence of events. We only got into some small talk once we passed the border on our way back to France
Five days after the Monday I have departed into the unknown I am back to my mum's apartment that Friday evening and when she asked me how were the few days away with Nora she was a bit surprised by my answer

I really don't like dogs you know that!!!!
Sources
Romania 1989/90
Photo Credit
French Convoy 1990
"
You have no groups that fit your search