3 years ago · 3 min. reading time · visibility ~10 ·
Johnny Got His Gun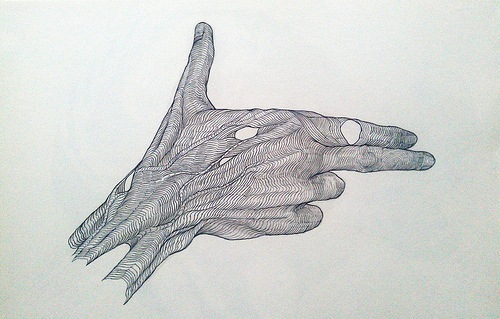 Johnny Got His Gun is a film made in 1971 based on a novel written in 1938 . They are both Anti war manifestos produced by Dalton Trumbo.
On my last article ''Last Man Standing''  I have used a musical video as I often do. I always spend quite some time identifying the right music video to support long form posts and for those who know me you are well accustomed to the fact that I like to provide musical context to my writing errands. Its a lengthy process though and I often come back and forth with ideas before I settle with the final choice. On my last post ''One'' interpreted and written by Metallica was a strong contender but in the end I felt that ''Epitath'' by God Is An Astronaut was more appropriately relevant to the message I was trying to convey.
That said, I decided to dig a bit further on the history behind the song and the video of Metallica. Fair to say that I did not quite like the album ….And Justice For All  when it was released back in 1988, I guess I did not understand the musical directions and aspirations of the band at the time. Even today, I would actually be incapable of naming any song titles from that album except ''One''. 
Released as a third single and written by James Hetfield, the song portrays a world war 1 soldier who is severely wounded. His arms and legs are blown off, on top of being limbless he also cannot speak nor move but can use Morse code with his head against a pillow in order to communicate. The song is superbly supported by a video produced and edited by Fleming Rasmussen.     
''The song was the band's first top 40 hit single in the U.S., reaching number 35 on the Billboard Hot 100. It was also a #1 hit in Finland. A video for the song was introduced in January 1989 on MTV. Shot in black and white by director Michael Salomon, the video's story is intercut with scenes taken from the 1971 anti-war film Johnny Got His Gun. Due to routinely being required to pay royalty fees to continue showing the music video, Metallica bought the rights to the film. The video was ranked at number one on MTV soon after its introduction''
The video, the song and the film have always fascinated me, the movie was not a commercial success. I am in awe of John Bonham's history, albeit fictional I think it represents very accurately the horror of war. Personally I have always developed some anxiety about entrapment, lack of mobility and other body restrictions, so for a long time I have not had the courage to watch the film, I could barely last the length of the 7.44mns video let alone undertake a challenging long format.
At best I could read the script and reviews depicting how '' a young American soldier serving in World War I, awakens in a hospital bed after being caught in the blast of an exploding artillery shell''.  At worst I would turn a blind eye when '' He gradually realizes that he has lost his arms, legs, and all of his face (including his eyes, ears, teeth, and tongue), but that his mind functions perfectly, leaving him a prisoner in his own body''. I am shocked when ''Joe attempts suicide by suffocation, but finds that he had been given a tracheotomy that he can neither remove nor control''.
I understand when '' At first Joe wishes to die, but later decides that he desires to be placed in a glass box and toured around the country in order to show others the true horrors of war. Joe successfully communicates these desires with military officials after months and months of banging his head on his pillow in Morse code.''
But this will not happen for him ''the military will not grant his wishes, as it is "against regulations".'' It leaves him with the implication that he will live the rest of his natural life in his condition''.
As Joe drifts between reality and fantasy, he remembers his old life with his family and girlfriend, and reflects upon the myths and realities of war.
Trailer 
I am going to provide you with the Metallica video obviously but I will also provide you a link to the film which is available to watch on You Tube if the trailer has trigged your curiosity. Its not an easy watch, it's thought provoking, heart breaking and enthralling but its mesmerizing at the same time. 
I watched it again before composing this post. Maybe its a coincidence or is it because I am reading ''Conscious Awareness''  from Ian Weinberg in parallel with another book called  ''You'll never walk'' from Andy Grant. Andy is the world's fastest single leg amputee after having been blown up in an ambush in Afghanistan.
The two books and this movie got me drifting in thinking how mightily powerful sometimes is our mind but maybe how little we really know about how it does operate and function?
What do you think ?  
Sources
Wikipedia see Italic inserts
YouTube
Full Length Movie @ https://www.youtube.com/watch?v=QxwSW4SaEdM
Photo Credit
Got a gun do you?
Produced for beBee 
Written material except Italic Inserts 2018 Copyright - Pascal Derrien -
You have no groups that fit your search