4 years ago · 3 min. reading time · visibility 0 ·
In Diversity We Trust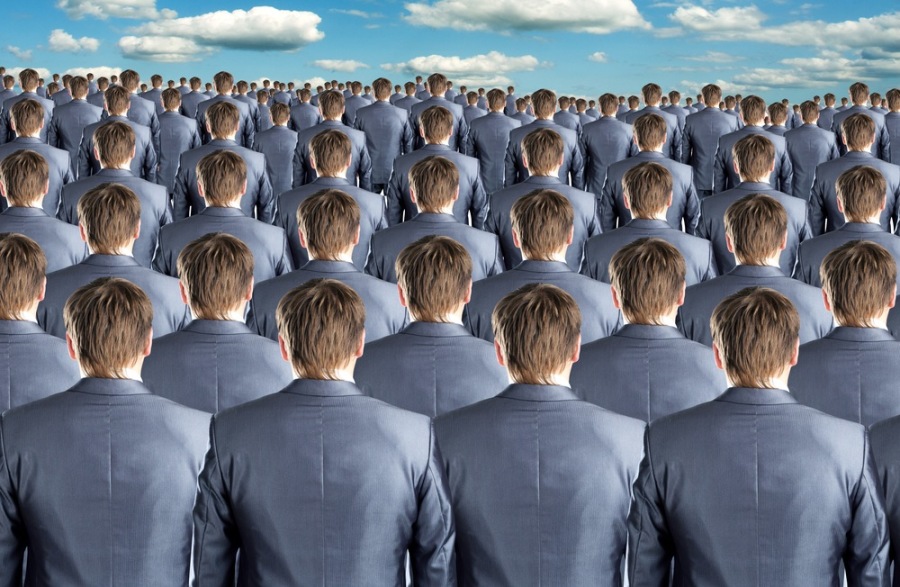 Months ago I wrote half an article that was meant to be bundled along side another half. Myself and another blogger had in mind to produce a long form post together. For various reasons it did not happen and it did not help that I had also lost the draft which is something that rarely happens to me. I cannot recall the content in great details but I remember the title I had proposed : In Diversity We Trust. 
Do we? Most of you know that I am no academic so don't worry I wont provide a lecture on the topic yet I would like to touch on a few points, hence a few words based on my own observation rather than theories. 

Lately Ireland has been in the news because our Prime Minister Leo Varadkar has completed a triathlon, he is also the first openly gay politician of Indian origin to reach the top of the echelon in Irish politics. Is Leo the Irish poster boy showing how progressive the island has become, has Ireland mastered societal changes ? I am not so sure and here is why.

First Leo has reached the ultimate office as the result of complex political party mechanics. Varadkar got appointed by his peers from his own party to replace a vacant seat at the helm of his party and subsequently his party having established an alliance with another political organization made sure his new position got ratified in parliament. 

Without falling or should I say failing to explain the interactions of Irish politics we can probably and safely take a short cut by saying his appointment was not the result of a popular vote. The question is would he have been elected otherwise?

Ireland is no longer an homogeneous society so it is about time to park The Quiet Man imagery and other leprechaun legends. 12% of the population was not born in Ireland according to a recent census, that's roughly 600 to 700 K out of a population of 4.7 M if we exclude Northern Ireland. 

They play or I should say we play (as I am one of them) an essential part and role in the country's economy foot print. Hospitals could not function without Filipinos nurses, the construction sector would be at a standstill without the Polish tradesmen, retail and hospitality would have ceased trading if it was not for its foreign born work force. 

Yet the representation in media, politics, business boards and other visible presiding function is quasi inexistent. We kind of live in an optical illusion in which atmospheric refraction is sealed by a layer of hot air distorts about integration. The general public is having conniption because the country will take 330 refugees next year. Beyond all PR attempts to revert the trend I personally think this is pathetically reflective of an insularity and parish mind-set. 

With the help of a few visionary Irish diplomats, I lobbied very hard to get our voices heard and recognized on the National 2014 constitution consultation document but because the term Migrant still had a pejorative connotation I had  to settle for the concept of affinity diaspora.There is a long way to go.

Now multinationals and technology companies in Ireland all sing the multicultural and multi-ethnic karaoke and are very prompt to give advices and lessons when it comes to diversity in the work force. There is more than meet the eye there too. 

If you were to drone over their premises you would probably realize that companies claiming to have 45% or more of their employees coming from oversea have probably less than 2% of them in management teams let alone leadership roles and if it happens it's more by accident than design.

Corporations need to tidy their schizophrenic approach to diversity, the all outside in experience being so dearly hunted by their recruiters has to be left at the door when you join them. You need to be a culture fit you see, you will be told you need to be a good corporate citizen, you will realize pretty quickly that having an opinion will get you labelled as contrary. 

Slowly you will realize how tribal is the performance review process, you will be depicted by the system and its thirst to replicate clones, it will be obvious that kinship get you far and a divergent background not. You know it, I know it, and they know it. 

When one start to implement quotas about gender balance or introduce diversity KPIs you know there is something wrong in how this is dealt with. We need to be vigilant and aware, so with a sense of satire I would like to introduce a new acronym: TAD. TAD = that attitude is dangerous.

Is diversity an hallucination, something on the edge of illusory and unattainable? I don't think so but it requires personal responsibility, commitment and everyday call to action.

I know it is hard and it would probably be easier to give up but It does not have to be that way right ? You got to speak up and impose your views, surely like anybody else you are able to voice your difference and point out the wrong doings. 

Am I completely wrong in assuming that deep down let alone being a clone you don't want to be a clown.

Do you?
Sources
People & Stuff
Photo Credits
The machine
Produced for beBee only
Written Material Copyright 2017 - Pascal Derrien -
"
You have no groups that fit your search