3 years ago · 2 min. reading time · visibility 0 ·
Ignorance is No Excuse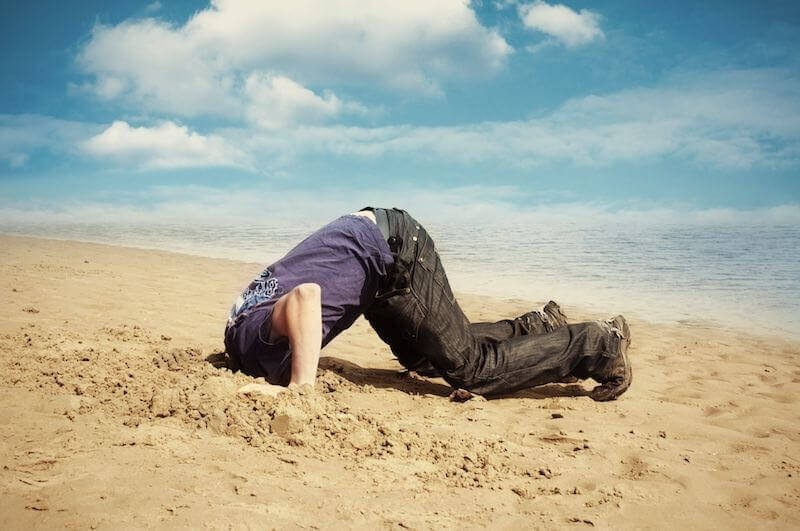 The title of this article is loosely inspired by the title of an LP called Innocence is No Excuse from a Brit band called Saxon. I guess it is probably a pretty unknown outfit to most but well respected for those who are familiar with NWOBHM (new wave of British heavy metal).
By just stating the above I realize that either I am becoming judgmental or more than ever I am just conscious of a generational gap between me and the generation shaping this world. In the end maybe its an impartial sentence conceding I am just getting old and bitter.
So we are in the 4th industrial revolution apparently, data its called, some even call it BIG data just to make sure we understand how massive the impact is on our lives. They swear by it, they live by it and they reckon it will save the world.
Sad state of affairs if you ask me when Tech founders like Steve Jobs are held on heroes pedestals or human icons, grim future ahead if Facebook is claiming to change the world for the better, even worse when YouTuber is the trending profession or when a kid genuinely and mistakenly quote Operation Cobra from an X-box game on his D-Day school project. 
Leadership and inspiration has been left to the Kardashians, Putin is a humanitarian at heart and Trump is...  well you know about that one. The only rally Millennials get mobilized for is when they queue  at an Apple store to get their hands on the latest device from the same brand. I don't know you but increasingly I have found myself surrounded by a generation of rebels without a cause.
Sunnydayers (its a new word) are mainly obsessed by posting selfies on Instagram and other Snapchat, most of them with a keen and strong sense of entitlement. Welcome to the global republic of ostrich, a world where the only thing you aspire to is to be rich (and on tablet TV).
I am sorry Millennials but if you are meant to be smarter than us I need more evidence in order to be convinced, we lived in troubled times and if the only thing you can produce is like me if u can that is as inspirational as a blank stare at a smartphone.
I know there are exceptions but inspiring stories about social forces seem pretty scarce at the moment or maybe they are just not relayed because they aren't financially viable. I guess the message of goodwill, commitment and empathy is as blurry as a cryptocurrency wallet.
To be honest it is more than likely my generation has failed to inspire you too, we probably have some big responsibility in having maybe abdicated in front of previous obstacles. I guess it is reasonable and correct to acknowledge our accountability in mass producing a generation of Zombies.
Hey old fart you sound like a broken record. Maybe I am but I don't see much commitment, courage or conviction in making the hard choices currently in the Western world. Young westerners seem too busy ignoring emerging forces from developing countries. 
The global conscience seems to have as much depth and reach in the minds than a Groupon discount voucher. But what do you expect when riding in Uber is the ultimate disruptive statement, when Airbnb is the height of alternative travel and joining the hipster brigade is the new punk. 
Short cuts are taken everyday (like the one I took above :-)) when it comes to collective memory, but sarcasm apart, I must say the whole thing does not sit well with me. 
I know people are saying that they are young and don't know any better, hmmm yeah... but actually no
Ignorance is no excuse
Sources
People and stuff
Photo Credit
CEO Magazine, strategy
Produced for beBee only
Written Copyright 2018 -Pascal Derrien-
You have no groups that fit your search