5 years ago · 4 min. reading time · visibility 0 ·
Frozen Lives & Broken Souls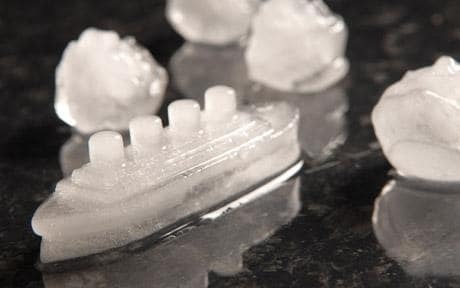 The Berlin Wall fell in 1989 and by 1990 I had already made the decision that I would travel to what was called the satellite countries, I would go accompanied or not but I would go no matter what.Travelling on a low budget I found myself heading to Poland, Romania, Hungary and the beautiful Prague long before it became fashionable to spend week end breaks in the Czech Republic capital.
In February 1991, seemingly so Westerner in my so noticeably winter attire I got interviewed by a TV crew one morning on my way to my breakfast spot, I was in Sofia in Bulgaria. I had travelled on my own and was staying in a cheap and run down hotel owned by some local wannabe oligarch, I could not stand the smell of his coffee so I found a corner shop at the angle of two avenues with two tables and few chairs to establish my morning HQ.
At first I, did not see her standing at the traffic lights, she looked old enough even for a babushka, she was wearing two different gloves with one thumb standing out in the frosty air, it was I think around ten a.m and the temperature was probably around minus two, she was dressed in two mismatched coats full of patches that once had carried some rainbow colours. It was obvious that she was a victim of the times but her eyes were full of sorrow and incomprehension. She had been left behind as the new era masters had very little time for people like her, whatever her life was it had led her to this traffic junction where all she could do was to beg for a few coins in order to keep her going another day.
Cars rarely stopped and she was standing there on automatic pilot. I finally got to notice she was wearing one worn out boot while the other foot was wrapped up in an improbable shoe made up with several layers of unknown material.
You don't have to travel to witness misery, welcome to the fourth world, a world not too far from yours but for some reasons it seems most of us have chosen to supress it or make it invisible. I spent the most part of 10 years working as a volunteer for homeless organizations both in France and in Ireland.
Once a week I was running a team of volunteers on a night shift every Thursday, we would start at six in the evening and depending on how the night would progress we would leave around twelve or sometimes later in the night. The emergency shelter for men was a refurbished barge that could hold seventy beds, the canteen was large and the kitchen modern but the refurbished vessel had seen better days. Situated only a few kilometers away from Notre Dame the boat was stationed in a rather dodgy area making it difficult for me to recruit and retain volunteers. On the volunteer's side of things, past the people wearing a Che Guevara T shirt and realizing the only revolution that could happen would take place in the kitchen I also had to deal with some instable characters that had a neat propensity to project their own insecurities. Having said that I could also rely on a few solid characters and they came handy more than once.
The nature of an emergency shelter is that you deal with raw and unpredictable situations, there is a say that if you are sleeping rough one day it takes you a week to recover mentally, if it is a week its 's a month recovery and if it's a month it's a year and when you know that only the toughest survive more than three winters I let you imagine what those broken souls can go thru …. I got to meet some incredible characters, Jeanne the transsexual, Wali the illegal migrant, Karl the German chef, Igor the Russian even though we think he was from Marseille or Jacques and his friend Bebel a cancer patient who walked out of a hospital.
No questions asked was the overarching principle and agency motto, first comes first served or referral only, none the less this triggered palpable tensions on the boat and generated tangible and violent episodes. Christmas would be fun but a riot could break out the following week. I could not allow myself to lower my guard at any time having to  bear in mind the enormous duty of care for both the volunteers and the ''customers'' under my watch. No rest for the wicked, the level of intoxication, fear or frustrations of the day would determine the intensity of the nightly engagement.
They all had a story, they would tell you all about it or they would invent one, they all had in common a spiral of events that triggered a fall from society, most of them had lost contact with their family and friends and as for the others they had been rejected by  their acquaintances. Anyway their meagre ambitions now would only lead them to take it one day at the time.
In Dublin, the first part of my volunteer shift was to pick up left overs at Marks & Spencer with the small truck before moving on to door duty. The system was agency referral only but the word got out we always had people not turning up so many homeless would chance it any day to see if they could avail of a spare bed for the night. Some would be charming and full of Irish wit making a gentle attempt at twisting my arm in order to give them a non allocated bed.
I am a big bloke so I was very often outside the door chatting with the various guys, I got to know some of them, Doggy (real name Doug) was one of them he could not really speak hence his nickname but his eyes were telling, I think he liked me if I judge by the way he always shook my hand. I was also very fond of Joey, he knew a lot of stuff about movies and he was the one who introduced me to Johnny Cash, I think he was sixty or so but it is hard to know, you age quicker than normal when you sleep rough. I don't know what was his story and I did not ask but we made an almost implicit and tacit appointment every Wednesday evening. I would get some food if I could not give him a bed. I was told by other volunteers from previous days that he always asked if I was coming so I made a point to always let him know way in advance if there was one Wednesday where I could not make it.
I have come across hundreds and hundreds of shattered lives in 10 years, so much so that I decided I could not take any more, so with relief and sadness I did my last shift In Dublin in 2002. That evening we had a great chat with Joey, he had never left Ireland and he knew I had travelled a fair bit so I don't know how but we ended up talking about coffees in Sofia Bulgaria
Joey did not wake up one morning of the following winter


R.I.P
Against Me: Borne On The FM Waves OF The Heart
Too much momentum.
This room feels like it's going to explode.
Too many angles.
Too many factors to cover.
Waiting for signal.
You're searching for network.
You have to fight to stay in control of the situation.
Anxiety, Anxiety you give me no mercy.
Grind my teeth smooth and flat in my sleep.
We took some pills to calm us down.
Then we needed help to come back up.
Just trying to stay in control of the situation.
Sources
Restos Du Coeur Paris
Simon Community Dublin
Excerpt From Borne On The FM Waves OF The Heart
Photo Credit
Life is a Titanic
Produced for beBee only
You have no groups that fit your search