5 years ago · 2 min. reading time · visibility 0 ·
Diary Of a Social Media Hermit and Digital Self-Obsessed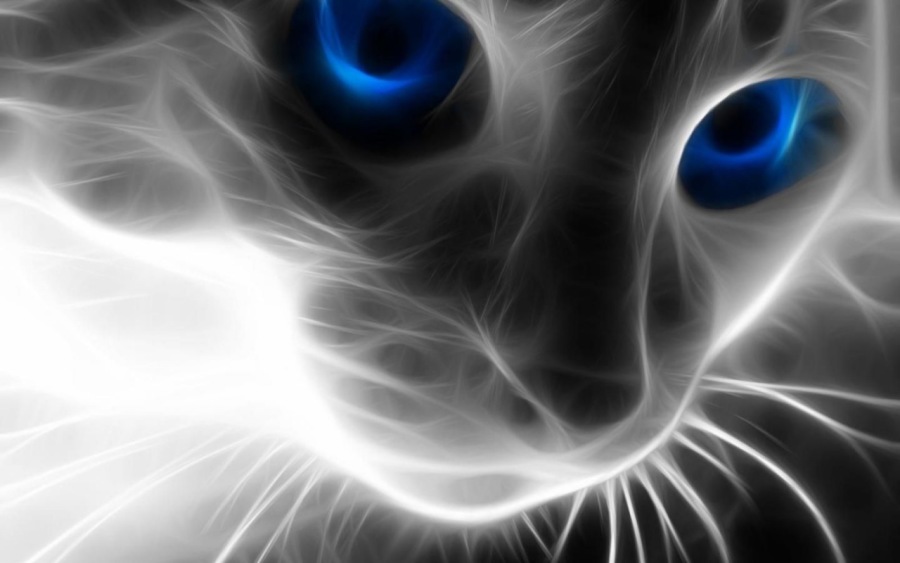 I read in a reputable Information technology magazine that the cat is the most popular pet on the internet by a very long shot over his direct canine competitors. Now I did not know cats were on internet but if I was a cat it is highly probable that I would not have a presence or even get access to Social Media outlets.
The thing is, I am not a cat, and now that this point is clearly established what is the kitty thingy got to do with digital obsession you may ask, I was thinking that maybe and only maybe some of us behave like felines when it comes to screen consumption and who knows maybe you do too. Let's find out.
Like Cats and humans have been associated for nearly 10000 years nowadays it seems that our association with anything square or rectangle have led devices to become an extension of our arms and for some unlucky ones it seems it has replaced some of the dormant brain cells that would have previously been left alone for a snooze.
Like Cats conserve energy by sleeping for an average of 13 to14 hours a day, the bloggers and other digital foot soldiers seem to make a point about undertaking daily expeditions thru the outlets of their choice and more than one can be caught burning the midnight oil with their favourite obsession.
Did you know that a group of cats is called a clowder, normally cats don't do or have a herd mentality except in some very specific cat's community I am thinking of feral cat's colonies namely but in digital land for example it is amazing how many people get smitten by some individuals. There is a high level of naivety at times than can be perceived in the way they worship every coma uh sorry I meant every comment :-) No questions asked alleluia!!!
As you know cats can be lethal hunters and very sneaky, there is a lot of meow in social media land, trolling has become a past time for some and it is not rare or unusual to witness some major fall out between individuals, if you add a bit of tribalism and a parochial attitude to the mix you just obtain a digitally exported version of real life on your screen.
Like cats have powerful night vision, digital slaves spend long evenings staring at their devices, some pushing it thru the night and I am told in some cases the most irreducible ones even pursue their elusive quest until dawn, it seems that entire colonies of digital quadrupeds have an almost incestuous relationship with their ''sleeping tablets'', what is it that maintains the adrenalin to be always on the lookout for an update on a shallow status or the urge to fuel a screen with non-eventful comments
Sadly, enough older cats can at times act aggressively towards kittens.New and talented comers are not always welcomed, some want the gig for themselves and indeed adore the seldom fact of the stage presence and are so attention seeking oriented that they would love nothing more nothing less than being able to dance on their own
Truly enough cats spend a large amount of time licking their coats to keep them clean. Some people are clearly obsessed by their own profile if I judge by how much time they spend polishing and updating numerous tag lines and profile photos, is it attention seeking or a need for recognition that push some individuals to let people know every move in their life?    
Surrounded by likeminded people, deep down most know fairly well that they spend way too much time with their new found addiction, some if they are brave enough mention detox but it is only a mere attempt to tame the fear of obsession but alas in those cases it is already too late.
We could speak about the fact that perception is no reality, that curiosity killed the cat and all that jazz but more fundemantally today I want to ask this quintessential question.
What type of digital animal are you?
Sources
Quick facts about cats
Photo Credit
45news web content
PS: My nickname is KAT J
Bebee Only Post
"
You have no groups that fit your search