4 years ago · 3 min. reading time · visibility 0 ·
Dance O'Reilly Dance !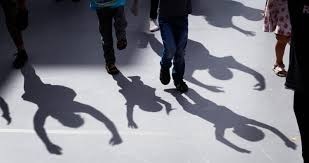 2024 Somewhere in the suburban area of West Dublin, at an early city council meeting you could hear a local politician quoting a UK official statement made in 2016:''We need to talk about the impacts of immigration in a level-headed way, as well as to provide more help for new migrants to integrate and more help for local people to adapt to changes and new pressures in their communities.".
Ezequiel O'Reilly was born in the Coombe Hospital in Dublin in December 2007. His dad is a proud Irish man from Wexford who moved to Dublin for work in the early 2000's, a few months following his arrival in the big smoke he meet Celia a witty and stunning woman from Sierra Leone on a student visa at the time. Within a few months, they became an item, within a few short years they got married and a few weeks later Ezequiel was born.
A beautiful ''mixed race'' baby who became a very handsome teenager fuelled by an evident stage presence altogether consumed by a superior ability to dance, act and sing. Anybody who had come across Ezra (his nickname) knew he was promised to a bright artistic future. Ezra had developed a secret crush on Oleg, they saw each other 3 times a week at Stage Side for practice. He was of Polish extract and Ezra remembered well going to primary school with his brother Jakub when they were still little boys.
In the late 90's early 2000's influx of economic migrants to the emerald isle were given a 1000 welcomes bridging the ever-widening work force gaps that the Celtic Tiger was tirelessly stretching. Thousands and thousands of people from various background, nationalities and horizons were lured in investing in mushrooming housing estates that were laying foundations around Dublin. The recession came and went away but the migrants stayed and settled, families grew, kids went to school and the first children became young adults. With no vision, political will and no understanding beyond nepotism, local councils failed lamentably to prevent antisocial patterns and endemic petty crimes.
The writing had been on the wall, the alarm bell had been triggered by integration activists but labelled as scavenging lefties they were ignored. The once sought after suburban estates around Dublin became no man's land infested by ethnic gangs. Most social workers had fled a long time ago, the police had become lazy and under-resourced, officers were no longer on the beat and rarely stepped out of their comfortable patrol cars. There were no social structures to be seen and Stage Side even though it had never been its intent became a bastion of social resistance.
On a cold November Friday evening, Ezra was heading to practise and decided to take a short cut thru Hayden's Park, pass by the old Leisure Centre and cross thru the skate ground. Over the years, the skate ground had become a social hub for various youths from the area which would hang out in there with a tacit agreement that Pakistanis, Africans, Eastern Europeans bands would stick to their own business if they were left to their own device.
It was only six o clock in the evening but it was winter so it was already dark and foggy when Ezra got near the skate ground. A familiar voice shouted '' hey nigger will come you around here, will you!!'', that was Jakub who quickly added'' so, you are going to your faggot club miss'', he and a handful of his friends laughed loudly when I answered that I was going to practise.
His brother Oleg was there too and before I even thought about asking him if he was coming to the practise Jakub screamed at me that he had rescued his brother from the girlie business.
Jakub: What do you have in your faggot bag, a pink tutu?
Ezra :   No it's my dance shoes.
Jakub: See that lad's little missy here is dancing, will you show me and the boys?
Ezra:   Jakub, stop calling me missy I am a boy and I am late for practise I got to go.
Jakub: Ah yes, I am told you like boys and that you never had any girlfriend. Come on go on show us what you do in your homosexual club?
Ezra:   No Jakub I got to go I am late….
Jakub got up and came close to Ezra, Ezra tried to catch Oleg's eyes for assistance but he was sheepishly staring at the ground, in the background some black guys were watching the scene unfolding in front of them but none would dare breaking a street oath to come to his assistance.
It went fast, very fast indeed, one of Jakub's acquaintances put his phone on speaker mode from which a loud and raucous song cried its heart out. I was stripped of my clothes and surrounded by inquisitive eyes, I was pushed and spit at, I was kicked at before someone thought funny to urinate on me. With the music still on, I heard orders being shouted at me
'' Dance O'Reilly Dance !! ''
I am confused, I am crying and I don't know what is going on, I am cold, I am shivering, I am naked and I have huge difficulty to understand what is happening, I cannot see Oleg's face any longer and the only comfort I am finding is the music in the background.
Detaching myself from the herd I would love to think I am torment free, so slowly almost imperceptibly some would say provokingly I am starting to
DANCE ON MY OWN
Sources
YouTube
Observation
Photo Credit
Dance 2 by GG
Produced for beBee only
"
You have no groups that fit your search