4 years ago · 3 min. reading time · visibility 0 ·
Captain J.P Drien: I Wrote You a Letter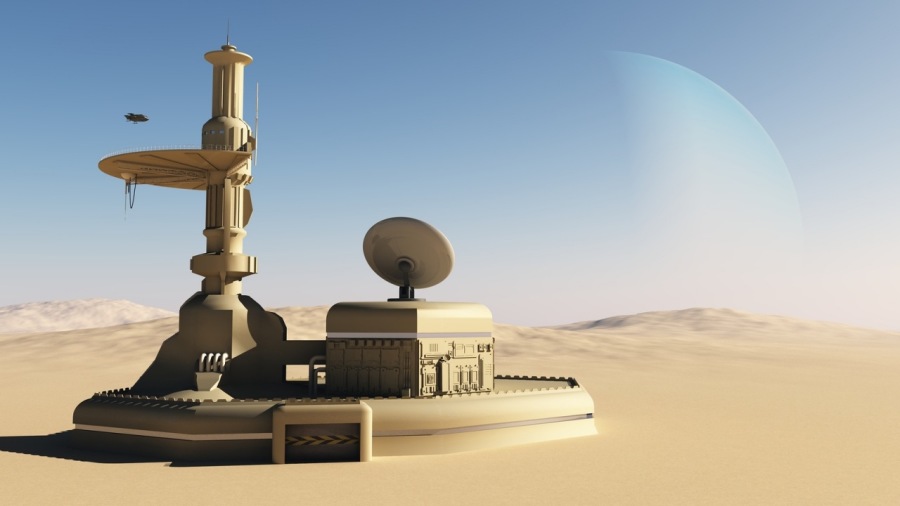 Hello, Jake, Paschal Drien, my name is Pascal too (no H), I am your great grandfather the father of your grand-father, my son. What you hold in your hand is what we called a letter, no not the cover piece that's called an envelope, there were still a few in circulation in my lifetime even though their usage was already in decline. By the time, you read this I would have been long gone so there is no point in asking me how I know your name and how I know where you are stationed.
You see, for some reasons I have always loved the idea of a time capsule, but the thing is that I have two left hands and cannot even dig a hole let alone find a smart location for a rusty souvenir box, so I thought maybe I should write something.
Don't worry I am not going to lash out or produced one of my elderly rant, no I would not dare lecturing you or give you some you cannot leave a legacy to the world if you let your heritage behind type of arguments, I am not a big fan of those. Well my motto is more something along the line of  ''it is what it is'', it's the way I kind of think about life, so enjoy while you can because when it's over, it's over.
Did you know that your grand dad (my son) played Hockey for France at the Olympics and had been on the Hurling Dublin Senior team too, he even played an All-Ireland Final. I see you guys dropped the E and R from our original family name, I don't blame you, I remember the coaches struggling with the correct pronunciation when I was watching your grandfather from the side lines. We used to slag the coaches in French, so they would not understand us (or so we thought).
Did you know that your grand-dad and great auntie (my daughter) were not the only dual nationals in the family, my own grand-father was Austrian so my mum and your grand dad had one country in common ! At that time, it often took a lot of explanation to people to make sure they did not think we were confused😊. It got worse when your great auntie moved to South America and married an Argentinian business man, it did not go too well with your great grandmother but like any typical Irish mammy she was happy that on the other hand her son bought the house across the street!! 😊
Did you know that I always knew your dad (my son's son) would be a brilliant scientist, he was only five when I got him one of those scientists set for kids and he managed to blow up the kitchen within a day. Needless to say, your mum was not very happy with me, she was a fierce and tempestuous Spanish woman, wasn't she? I did not get to see your dad becoming a grown man, but I am sure he became a fine gentleman. I hardly remember your baby sister, but I hope you have taken good care of her.
Don't ask me how but I am not surprised to know that you volunteered to be part of the first wave of settlers on this remote planet of yours. Now we don't have a strong army tradition in our genes but roaming runs in the family so that should have been anticipated, by the way did you know that I lived the first three years of my life in a caravan? Yes, hard to imagine probably that people could live in a four-wheeled sardine tin. Times, they were different in those days, but stigma and perception are not time bounded I am told.
Do you still keep speaking in French and Gaelic? Do you think you will ever come back to earth one day? You got to forgive an old man with all those interrogations, my son, it is just that I will probably never have the answers to those questions. It does bug me a little bit I must admit but you know what, It is what it is 😊
One thing I would like you to do for me son, a favour for an old man you never met, no I am not going to ask you to drop the H of our common first name. As you know my ashes were dispatched at the exact point where the Irish sea meet the French territorial waters. So, this is not for me per se, but I would appreciate if you could organize someone to take care of your grand father's grave in Dublin.
I know that your great auntie's family in Argentina has been looking after her sepulchre over there and I feel at peace with that. One last thing too from a pushy old man 😊 I was thinking that maybe you could also check if my parents resting house in Le Pere Lachaise in Paris is well kept.
I leave you to it for now, hope you have a great life and if you happen to marry an alien that's OK by me it runs in the family 😊.
With all my affection and love
Your  great grand dad
PS: As you may guess there is no need for a reply 😊 but I was thinking though maybe you could write a letter too to your own great grand son or daughter. We could start a great family tradition you and I
Upwards and onwards 😊
Sources
People & Stuff
Photo Credit
Big stock Sci Fi Desert
Produced for beBee only
Written Copyright 2017 – Pascal Derrien-
"
You have no groups that fit your search