4 years ago · 3 min. reading time · visibility ~10 ·
Are they not the best ten motherf*cking ways to be explicitly at Peace or what ?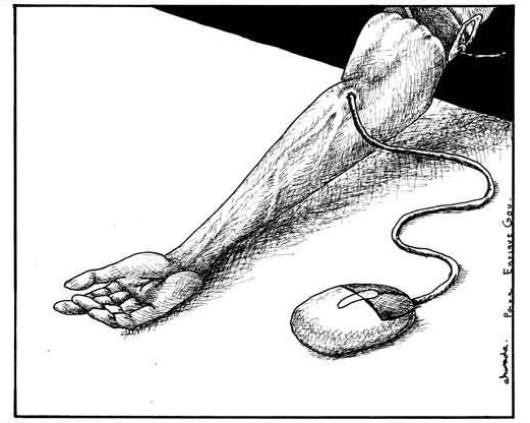 Are you tired of reading the same sh*t over and over again. Yeah you I am talking to you !! You probably know what I am talking about. I am damn sure you have come across all those dumb articles littering the net. You see what I mean right,  it's the ones you see everyday on social media, anything from the ten best ways to scratch your balls with your pinkie without any inquisitive stares to how climbing stairs in reverse will teach you nothing about leader sh*t.
If the above rings a bell or if you relate to it in any shape or form I would like to offer you my EXCLUSIVE free online TMWPW program (OK I cant spell right!!) or Ten motherf*cking ways to be at Peace or what? Don't thank me it's all right you are going to love my impractical program in 3 points. I call it the tree peas by the way. I know it says ten in the title but I cannot count any further than 3 either so we got to settle for that. 
So let me start with a question for you today. Are you ready to receive the holy corporate blessings and keys of knowledge on your first step to freedom and self empowerment !! (Man I love that sentence so much I could have a coachgasm !!! Serious ) 
Pea 1
Delicious and nutritious this is a widely cultivated Pisum sativum my dears. I am told it has compound leaves with terminal leaflets modified into tendrils and globose. How about that !!! Don't ask me what globose means it is not important to the program and I have no clue. great question though. ( maybe I should mention I did a copy/paste of the two first sentences on the net.. but there were no questions so I don't have the answers logic no?). 
My main take away on this particular section of the program is that under no circumstances you should dare thinking about surrender never ever that's the golden rule . This is in my opinion the only way to reach the very much desired and ultimate status of chick Pea in social media.  
Pee 2
Lets get on with part two if you are OK but before I disclose the second part of the program, let me share with you a very personal story. When I was a kid I used to mix up the term prostate and procrastinate.

I heard many times my mum saying ''I am tired of your dad prostate'' or ''can he not procrastinate in the loo like anybody else''. Those expressions had a deep and profound impact on me insofar as those childhood memories made me realize that the household temple of porcelain was probably the best place to meditate.

To this date I have kept on having a wee pee before meditation, it does help the bladder to shine and flush all the bad vibes. 

You know what? I don't procrastinate any more and frankly I could not live without going to the toilets (with a smart phone) and so should you !!

Pita 
As we reach the final stage, let me introduce a bit of Greek philosophy and someone whose writings have been super important to me. Pita . 

A round flat bread man of Middle Eastern origin whose artwork can be opened to form a pocket for filling, Pita was very famous in Greece and was also known as the pocket bread head.  Why am I telling you this? Because I want to teach you the most practical tip of this article, the final step that will truly seal and complete your journey. 

Gather your bad thoughts, get a Pita and open it. Drop delicately and evenly the bad vibes in the Pita , add two sweet and sour pickles and a dollop of fresh satire then refrigerate the whole for two days. 

The next step is critical to the procedure. when you take the pita out you will have to cut in two and make sure you get two bites in the morning and swallow three bites in the evening. It is important you follow the process and don't post any status updates. After two days you will start noticing there aren't' any side effects, improvements or changes, nothing, nada. You are the same hopeless loser but you can add the course to your social media profile.

That's the power of Pita absolutely useless like the rest of this article. 
PISS
Sources
Social Media gurus
Photo credit
Chamda
Produced for beBee only
Written material Copyright 2017 - Pascal Derrien -

"
You have no groups that fit your search