5 years ago · 2 min. reading time · visibility 0 ·
All The Roads Lead To Lemon City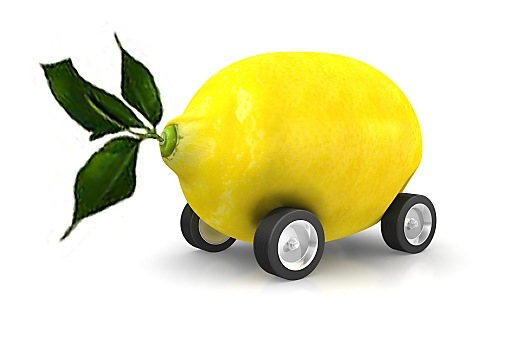 Summer time, time to make a pause and reload the batteries for many of us, I am also told those who may not have the opportunity to travel no matter how short the trip could be also take the opportunity of that time of the year to review the journey of life to date.
For the ones who have enough luck that they can afford some go away time they may have actively prepared their annual vacation itinerary and for those who choose to drive it remains critical to anticipate the various component that will be part of the journey ahead.
Right lanes, fast lanes, slip roads, give way, roundabouts, toll plazas, police patrols, it does not really matter how many obstacles and rules you will come across, you are in the driving seat. Always with new stuff being a bit apprehensive and potentially unsure of your driving skills is OK, you will probably receive plenty of advices from road veterans and you may hear some entertaining stories about past travels and if you are in luck and bumped into some of more experienced highway pilots you will be told crazy tales including the one about Lemon City. Some say it is a legend like the Atlantis, others mentioned mysterious disappearances similar to what has happened in the Bermuda Triangle……
It is common knowledge that this urban myth always has always been associated with a doomed rest area on a lost and remote dual carriage way, I heard the rest plaza is engulfed with fog and some say if you fail to stop there you may end up diving into a river of bittersweet beverage that may alter your composure for ever, either way many lost souls disappeared there and never resurfaced and for those who did they have never been the same and were not able to communicate to humans normally. So what happened if you ever reach Lemon City then….
Legend says that you will meet some strange inhabitants, the atmosphere is acidic and while the town is oxygen dependent the engagement is sour but one of the most chilling attributes of a Lemon head is that they literally have no physical sensation.
Decomposition seems to a constant feature in the Lemon city agenda. The digestive system of a Lemon head is completely dormant. The complex system that processes information, extracts history changes, exhibits compassion, curiosity and integration does not factor into the physiology of a Lemon. Autopsies conducted on a neutralized lemon have shown that their "food for thought" is still in its original, undigested state. This partially chewed information will continue to accumulate and if nothing is done will make greater damage to the environment once reintroduced in mainstream neighbourhoods.
The good news is that you don't have to be contaminated by Lemons, you don't even have to be exposed to Lemon City, you can make a U turn, bypass that stage but it is also true that a simple faulty GPS can always lead you somewhere you had not planned to.
If you have gotten lost en route it does not matter as long as you remember you possess a far greater Human force than a lemon, the latter cannot feel pain, despair or experience a sense of isolation and this would dictate its limits. These factors however do not apply to Lemons, they can continue and act with the same obsessional acidic level of energy, until the people they are meant to support completely disintegrate due to lime disease.
You don't have to go to or pass thru Lemon City and its Lord Mayor intoxicated with Limoncello, forget the legends and scaremongers do your own things as long as nobody roars at you that you have become a ''bear'' minimum you are doing just fine.
HAVE A SAFE JOURNEY
Sources
Road trips
Observations
Legends
Photo Credit
Lemon on wheels
"
You have no groups that fit your search